Engels | Paperback | 9781492765028 | 154 pagina's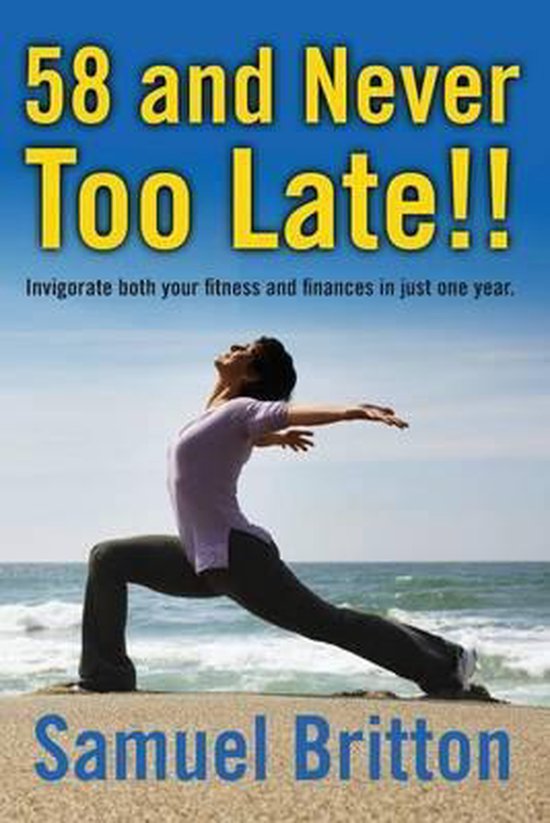 In the past few years, baby boomers got hit with a full financial body blow, one that may have left bank accounts precariously dwindling as retirement approaches. At the same time, medical issues may be emerging to add a double whammy to the coming years.
Here's the good news about your finances and your fitness: It's not too late to turn both your health and your wealth around.
58 and Never Too Late!!
is Samuel Britton's remarkable two-fold strategy of inspirational, simple steps that can dramatically alter your monetary and physical well-being in just one year.As a fifty-eight-year-old successful financial advisor and certified personal trainer and nutritionist, Britton draws from his own experiences with failing business ventures, health setbacks, and personal challenges to create a plan to guide baby boomers into a comfortable retirement, as he has succeeded to do for himself.No other book combines fitness and finance in one straightforward, transformative strategy. In just one year, this revolutionary resource can help you radically alter the next phase of your life—so that it's richer and more robust in every way!
Levertijd:
-
58 and Never Too Late!! Engels | Paperback | 9781492765028 | 154 pagina's
Taal
Engels
Bindwijze
Paperback
Verschijningsdatum
2014-01-01
Aantal pagina's
154 pagina's
Illustraties
Nee
Auteur(s)
Samuel Britton
Uitgever
Createspace Independent Publishing Platform
Extra groot lettertype
Nee
Gewicht
213 g
Oorspronkelijke releasedatum
2014-01-09
Verpakking breedte
152 mm
Verpakking hoogte
8 mm
Verpakking lengte
229 mm