Engels | Druk: 1 | E-book | 9781488593734 | 96 pagina's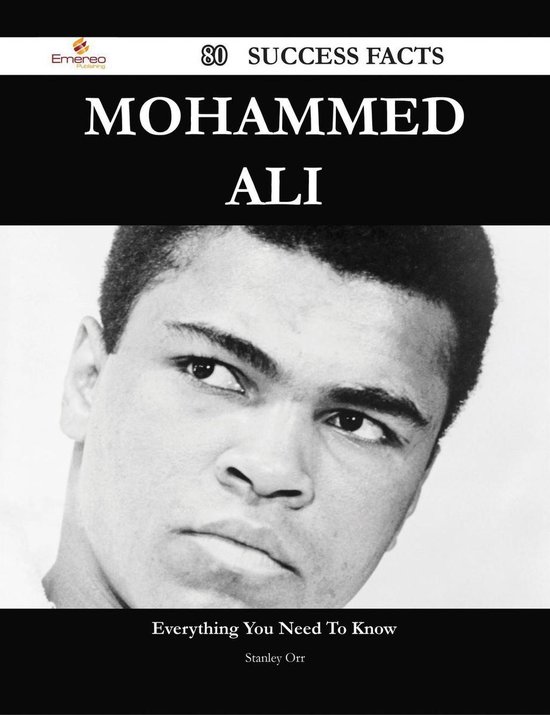 Loaded with new Mohammed Ali features. This book is your ultimate resource for Mohammed Ali. Here you will find the most up-to-date 80 Success Facts, Information, and much more.


In easy to read chapters, with extensive references and links to get you to know all there is to know about Mohammed Ali's Early life, Career and Personal life right away.


A quick look inside: 1960 Ethiopian coup attempt - Aftermath, Funeral of Edward VII - Personages in the procession, Mohammed Ali (duo), Fez (That '70s Show) - Origins, Royal Indian Navy mutiny - The RIN Revolt: a brief history, TWA - Terrorist target, Muhammad Ali (disambiguation) - Music, Egyptians - Nationalism, Mohammed Ali (artist), Asfaw Wossen - Orders and decorations, Muhammad Ali Bogra - Political career, 2011 Djiboutian protests - February 19–25, National Transitional Council - Dissolution, Bud Shrake - Mad Dog Inc., Dirty War - Truth commission, decrees revoked, Muhammad ibn Ali as-Senussi, Albanians - Notable Albanians, Egyptians - Modern history, List of artistic depictions of Mahatma Gandhi - Film, Abdel Fattah el-Sisi - 2014 presidential election, Ethnic Albanian - Notable Albanians, Puli Thevar - Puli Thevan War, Muhammad Ali Jinnah - Legacy and historical view, Anti-Slavery International - Significant cases in recent history, Prince Rainier - Titles, orders, decorations and medals, Mikael of Wollo, Jawaharlal Nehru - Electoral politics, Impact of the Arab Spring - Djibouti, Command and General Staff College - Notable foreign alumni, Menelik II - Biography, Swami Anand - Gandhi's Associate, Manghud - Manghit Dynasty, Yousuf Karsh - Recognition, The Hebrew Hammer - Plot, James Augustus St. John - Life, and much more...

Levertijd: Direct beschikbaar
€15.99
(Exclusief €1,99 verzendkosten)