Engels | Druk: 1 | E-book | 9781488576089 | 216 pagina's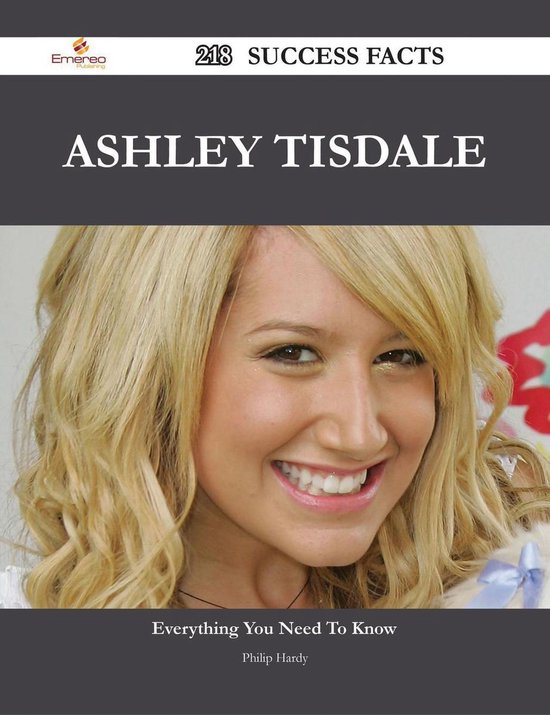 An Unbeatable Ashley Tisdale Biography. This book is your ultimate resource for Ashley Tisdale. Here you will find the most up-to-date 218 Success Facts, Information, and much more.


In easy to read chapters, with extensive references and links to get you to know all there is to know about Ashley Tisdale's Early life, Career and Personal life right away.


A quick look inside: It's Alright, It's OK, Spin-off (media) - In film, Hellcats - Music, Picture This (2008 film) - Plot and cast, List of singer-songwriters - Sndash;T, High School Musical 2, Toby Gad - Success in America, Los Premios MTV Latinoamérica 2009 - Los Angeles, Candie's Foundation - History, ABC Family - Today (2006–present), Picture This (2008 film) - Music and sound, Ocean Township, Monmouth County, New Jersey - Noted residents, High School Musical 3: Senior Year - Critical reception, Alexis Neiers - Involvement in the Bling Ring, Emily Osment - 2011–Present: Focus on acting and return to music, Brenda Song - The Suite Life of Zack Cody, Brenda Song - Early work, Mannequin Factory - Singles, Aliens in the Attic - Cast, Lauren Christy - Writing Producing Discography, Hellcats - Cast and characters, DisneyMania 5 - Videos, Hellcats - Development, It's Alright, It's OK - Live performances, Guilty Pleasure (Ashley Tisdale album), Donnie Darko - Cast, High School Musical 2 - Cast, Idol Gives Back - Idol Gives Back 2008, The Broadway Kids, Fabulous (High School Musical song) - Song information, Christina Aguilera - Legacy, Miss Piggy - Recent appearances, He Said She Said (song) - Personnel, Celebrity doll - Various Celebrity Dolls, Scary Movie (film series) - Scary Movie 5, Jennifer Tisdale - Early life and career, and much more...

Levertijd: Direct beschikbaar
€16.99
(Exclusief €1,99 verzendkosten)