Engels | Druk: 1 | E-book | 9781486431953 | 254 pagina's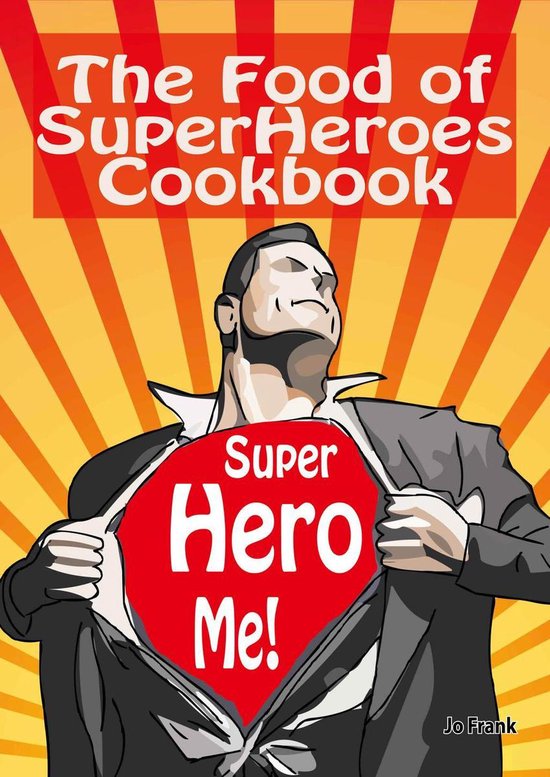 This book is a ''healthy food hot list'' consisting of the 29 food that will give you the biggest nutritional bang for you caloric buck, as well as decrease you and your family's risk for illnesses.


Along with each description is a suggestion as to how to incorporate these power-foods into your diet and great recipies. Become a SuperHero with The 29 Healthiest Foods on the Planet!


You'll love this book, and your kids will love this book. You're kids won't be able to wait and pick out a recipe, healthy and tasty to eat, and a blast to make.


This book is an absolutely wonderful way to entice your kids into the kitchen and get them helping with the preparation of some very healthy food. Teaching your children to cook with vegetables, fruits and grains is one of the very best things you can do for them.


It's simple and yet fun for the beginning cook. The results are tasty and don't require a lot of patience to reproduce.


If you have kids and they show ANY interest at all in cooking or just helping you out...I highly recommend this book, excellent cookbook for kids of all ages, makes cooking with kids really enjoyable!


This book provides a good foundation in cooking and healthy eating in the future. It teaches the basic methods in cooking, and introduces your child to different fresh herbs and healthy veggies. In a world where many young adults don't know how to cook, this book does our kids a big service by teaching them how to cook restaurant-quality meals at home.


The recipes are segmented into twenty-nine chapters, one chapter for each Super Food, containing their recipies. The dishes really cover a lot of ground. Some are very simple, while others are slightly more complex and involved. There are comforting, down home dishes and the slightly more exotic. There are comforting soups, great big sandwiches, lovely breads and tasty desserts.


With more than 200 recipes that will satisfy every member of the family, Chef Frank provides complete, affordable options for breakfast, lunch, and dinner, along with mix-and-match side dishes, healthy snacks, and desserts.


From Whole-Wheat Buttermilk Pancakes With Maple Syrup And Fresh Berries to Pescado Frio Con Guacamole (Cold Fish with Avocado Sauce), and to Chicken Chunks with Peanuts in Spicy Sauce (Kung Pao) to Rose-Garlic Pork Chops with Shallots and Artichokes, these wholesome, satisfying dishes will become an essential part of every family cook's repertoire.


The emphasis of this book is on making sure all the recipes presented are both healthy and delicious. Fruits and vegetables are the real stars here, with a focus on nutrition and flavor. The whole point of the book is to steer kids away from processed foods, to learn to prepare healthy foods that are better for their growing bodies. The result is a very inspiring cookbook that will jump start even the most reluctant or inexperienced cooks.

Levertijd: Direct beschikbaar
€9.99
(Exclusief €1,99 verzendkosten)
The Food of SuperHeroes Cookbook Engels | Druk: 1 | E-book | 9781486431953 | 254 pagina's
Taal
Engels
Bindwijze
E-book
Druk
1
Verschijningsdatum
2012-10-24
Aantal pagina's
254 pagina's
Ebook formaat
Adobe ePub
Bestandsgrootte ebook
2,1 MB
Illustraties
Nee
Auteur
Jo Frank
Uitgever
Emereo Publishing
Lees dit ebook op
Android (smartphone en tablet) | Kobo e-reader | Desktop (Mac en Windows) | iOS (smartphone en tablet) | Windows (smartphone en tablet) | Overige e-reader
Extra groot lettertype
Nee
Oorspronkelijke releasedatum
2012-10-24