Engels | Druk: 1 | E-book | 9781486419913 | 124 pagina's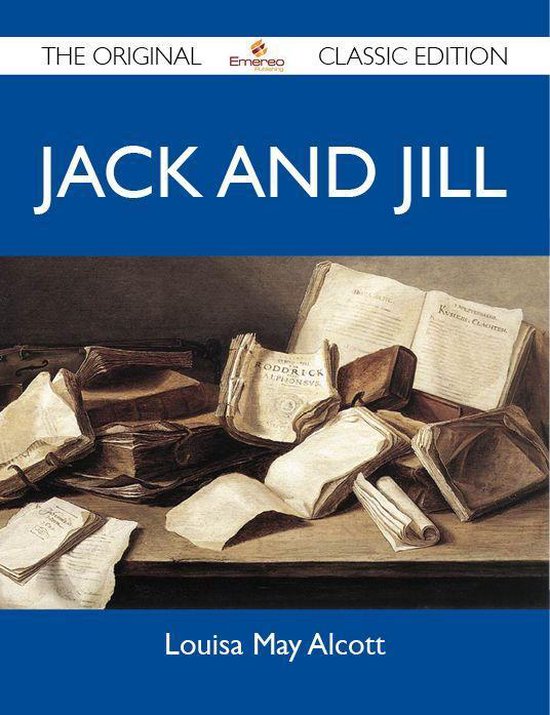 Finally available, a high quality book of the original classic edition of Jack and Jill.


This is a new and freshly published edition of this culturally important work by Louisa May Alcott, which is now, at last, again available to you.


Enjoy this classic work today. These selected paragraphs distill the contents and give you a quick look inside Jack and Jill:


Im all right, and Jack tried to get up in order to prove that headers off a bank were mere trifles to him; but at the first movement of the left leg he uttered a sharp cry of pain, and would have fallen if Gus had not caught and gently laid him down.


...Oh, dont be good to me, Mammy; I made him go, and now hes hurt dreadfully, and may die; and it is all my fault, and everybody ought to hate me, sobbed poor Jill, as a neighbor left the room after reporting in a minute manner how Jack screamed when his leg was set, and how Frank was found white as a sheet, with his head under the pump, while Gus restored the tone of his friends nerves, by pumping as if the house was on fire.


...Shell win through, please Heaven, and Ill see my lass a gentlewoman yet, thanks to the good friend in yonder, who will never let her want for care, thought the poor soul, looking out into the gloom where a long ray of light streamed from the great house warm and comfortable upon the cottage, like the spirit of kindness which made the inmates friends and neighbors.


...Thats a better sort of strength than swinging twenty-pound dumb-bells or running races; I guess Ill try for that kind, too, and not howl or let her see me squirm when the doctor hurts, thought the boy, as he saw that gentle face so pale and tired with much watching and anxiety, yet so patient, serene, and cheerful, that it was like sunshine.


...A droll collection was the result, for Frank drew a picture of the fatal fall with broken rails flying in every direction, Jack with his head swollen to the size of a balloon, and Jill in two pieces, while the various boys and girls were hit off with a sly skill that gave Gus legs like a stork, Molly Loo hair several yards long, and Boo a series of visible howls coming out of an immense mouth in the shape of os.

Levertijd: Direct beschikbaar
€5.99
(Exclusief €1,99 verzendkosten)