Engels | Paperback | 9781482783148 | 124 pagina's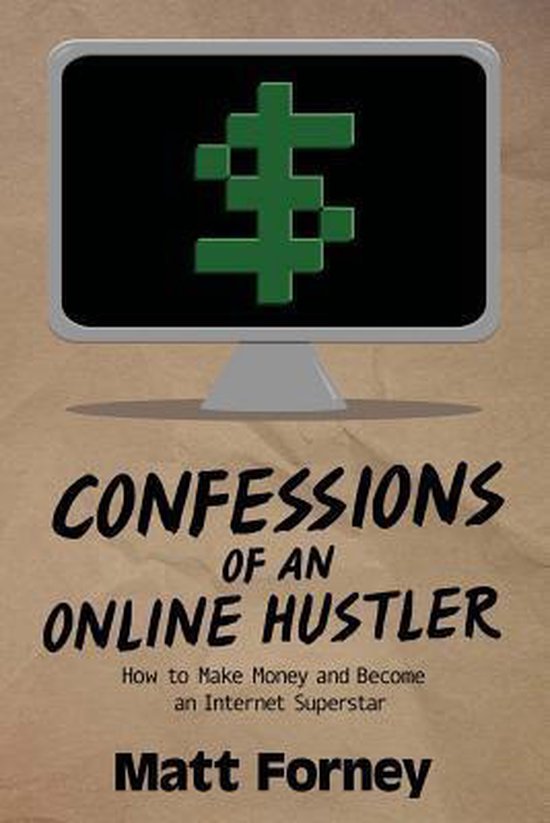 A No-Nonsense Guide on How to Make Money Online

Confessions of an Online Hustler is a self-help guide that shows you how to create a blog that will make you money. In it, I debunk myths by lifestyle design gurus and provide advice on how to improve your writing skills, get readers quickly, deal with stalkers and haters, and more.

Here's what you'll find inside...
How to improve your skills as a writer
The basic principles of making money online
Where to host your blog or website
How to design a good-looking and functional website
How to gain an audience with minimal effort
How to make money from your blog
How to protect yourself from stalkers and crooks
Much of the book is dedicated to running a blog. You'll read…
Why you shouldn't start a blog hoping to get rich
How to become an engaging and talented writer
How to structure your online empire for maximum profit
The pros and cons of free vs. paid hosting plans
How to get started with WordPress in less than an hour
Tips and tricks on getting traffic to your blog quickly
How to turn blog traffic into profits
The book teaches you what you need in order to make money online. You'll learn…
Why online advertising is a waste of time
One thing you can start doing today that will make you a better writer
The easiest, simplest way to make money with a blog
How to turn a profit on your hobbies using a website
How to write books and sell them online
You can make a good deal of money online, but you'll also have to do a good deal of work. With that in mind, the book teaches you…
How to practice writing and slowly hone your skills
How to determine what people will pay you for
The single best way to gain a loyal audience for your blog
Why SEO (search engine optimization) is massively overrated
How to leverage social networking for maximum benefit
A simple, massively overlooked way to grow your audience
I wrap the book up with a discussion about online privacy. You'll read…
The single easiest way to avoid stalkers trying to destroy your life
How to lock down your online accounts
Why you should safeguard your IP address
What EXIF data is and how it can get you in trouble
How to keep people in your real life from discovering your blog
The book is organized into a foreword, preface, introduction and ten chapters…
The Worst Reasons to Start Blogging: Debunking myths about making money online
How to Become a Better Writer: Tips for improving your skills
Thinking Like a Hustler: The basic principles of making money online
Finding a Web Host: Where to set up your blog
Working with WordPress: How to create a blog quickly and easily
Going Beyond the Basics: Everything you need to know about running a website
Getting Readers with Little to No Effort: How to gain an audience quickly
Making Money: Turning your website into cold, hard cash
They See You Bloggin', They Hatin': Protecting yourself from hackers and stalkers
Final Thoughts: A concise summary of what you just learned
Confessions of an Online Hustler
aims to be a must-read guide for any man or woman who wants to make money online.
Levertijd: 1 - 8 dagen
Tweedehands: €16.99
(Inclusief €1,99 servicekosten)
Confessions of an Online Hustler Engels | Paperback | 9781482783148 | 124 pagina's
Taal
Engels
Bindwijze
Paperback
Verschijningsdatum
2013-03-16
Aantal pagina's
124 pagina's
Illustraties
Nee
Auteur
Matt Forney
Uitgever
Createspace Independent Publishing Platform
Extra groot lettertype
Nee
Oorspronkelijke releasedatum
2013-03-16
Subtitel
How to Make Money and Become an Internet Superstar