Engels | Paperback | 9781480089006 | 212 pagina's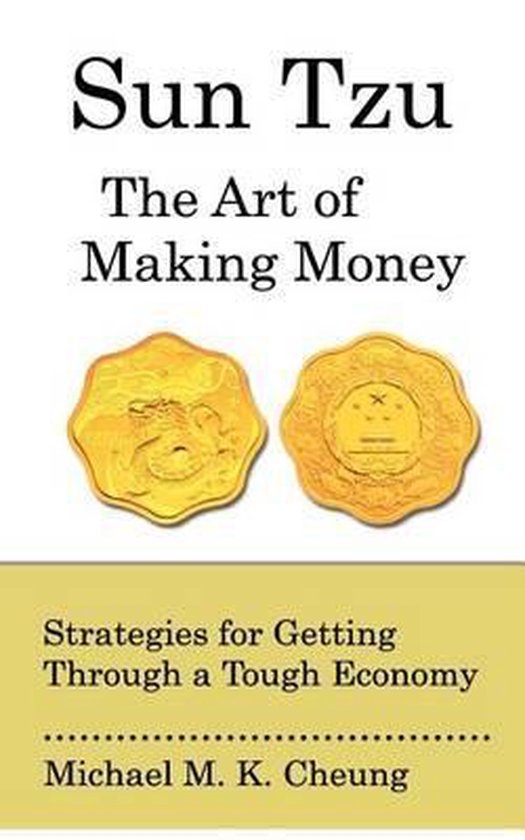 ** Now a #1 AMAZON INTERNATIONAL BEST SELLER! **

** SET TO BE THE HOTTEST READ OF 2013 **

~ SUN TZU THE ART OF MAKING MONEY BRINGS THE CLASSIC "SUN TZU THE ART OF WAR" ALIVE AND READY FOR THOSE WHO ARE PREPARED FOR A WAR AGAINST THEIR DEBT ~

Utilizing the ancient knowledge from one of history's greatest minds - Sun Tzu - this book will teach you the hidden secrets of how to become truly successful and wealthy by showing you the art of making money.

Using these strategies I was able to increase the money in my brokerage account by 975% in less than 6 years and I was able to start a successful business with less than $100. Money is either flowing into your pocket or out of it - the direction is determined by what you know about money.

Ask yourself the following questions...

Are you happy with your current financial situation?

Are you happy with your current job or career prospects?

Are you happy with your current level of success?

Do you make enough money?

If yes, then maybe you have already bought and read this book and know the art of making money.

If not, then this book will help get you there. Learn the secrets of how to improve your financial situation, improve your job and career prospects, boost your level of success, and start making the money you deserve.

Making money is not something that happens by chance, or is just for the lucky few. There is a science to it. That science is The Art of Making Money.

Start earning what you are really worth.

Read Sun Tzu The Art of Making Money and become a master of your own financial destiny. Let the lesson begin today. Let this book help you find your way.
Levertijd: Verwacht over 10 weken
€22.99

Sun Tzu the Art of Making Money Engels | Paperback | 9781480089006 | 212 pagina's
Taal
Engels
Bindwijze
Paperback
Verschijningsdatum
2012-01-01
Aantal pagina's
212 pagina's
Illustraties
Nee
Auteur
MR Michael M K Cheung
Uitgever
Createspace Independent Publishing Platform
Extra groot lettertype
Nee
NUR code
780
Oorspronkelijke releasedatum
2012-10-25
Subtitel
Strategies for Getting Through a Tough Economy