Wat is dit voor site? Wij zoeken de goedkoopste boeken op internet. How to Make Candyvonden we het goedkoopst op Bol.com voor €0. We hebben gezocht in nieuwe en tweedehands boeken. Rechtsonderaan de pagina kan je het boek direct bestellen via Bol .com.
How to Make Candy
Engels | Paperback | 9781479116058 | 74 pagina's
Darryl J P Woodberry - 9781479116058
Engels | Paperback | 9781479116058 | 74 pagina's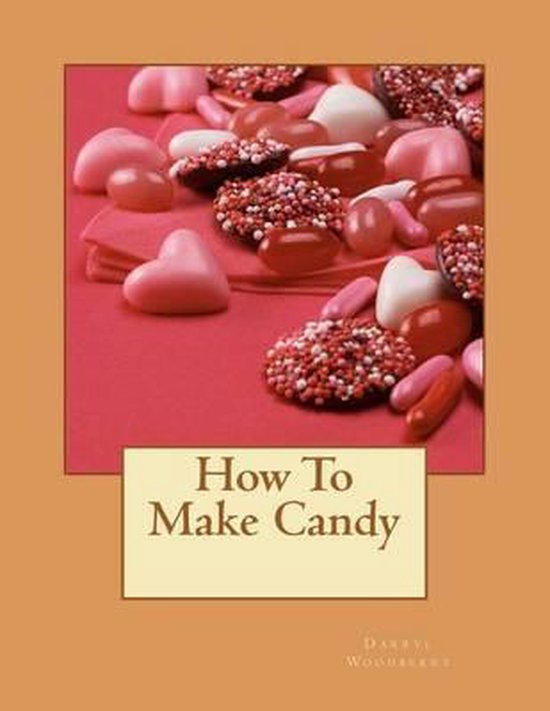 Here's what you'll discover in How To Make Candy.How to select the right ingredients for your candy...3 little known, yet simple ways to boil sugar to the right temperature...Secrets from expert candy makers that few people ever know about...3 proven steps to understanding the differences between different candy...2 simple keys (that are right in front of your eyes) to making the most popular candies...WARNING: 3 things you should never do when it comes to candy making...You'll discover in just a few short minutes how to make candy in a safe environment...6 time tested and proven strategies for melting chocolate...When to seek professional help when it comes to making candy...7 everyday but often overlooked tips and tricks for making hard candy...A pennies on the dollar approach to purchasing the best candy making ingredients...How often to clean your candy making equipment...How to prepare the best candy recipes...The once famous but forgotten secret that instantly allows you to make dozen of different candies at home...
Levertijd:
-
How to Make Candy Engels | Paperback | 9781479116058 | 74 pagina's
Taal
Engels
Bindwijze
Paperback
Verschijningsdatum
augustus 2012
Aantal pagina's
74 pagina's
Illustraties
Nee
Auteur(s)
Darryl J P Woodberry
Uitgever
Createspace
Extra groot lettertype
Nee
Gewicht
195 g
Verpakking breedte
216 mm
Verpakking hoogte
279 mm
Verpakking lengte
279 mm