Engels | Paperback | 9781468152289 | 26 januari 2012 | 260 pagina's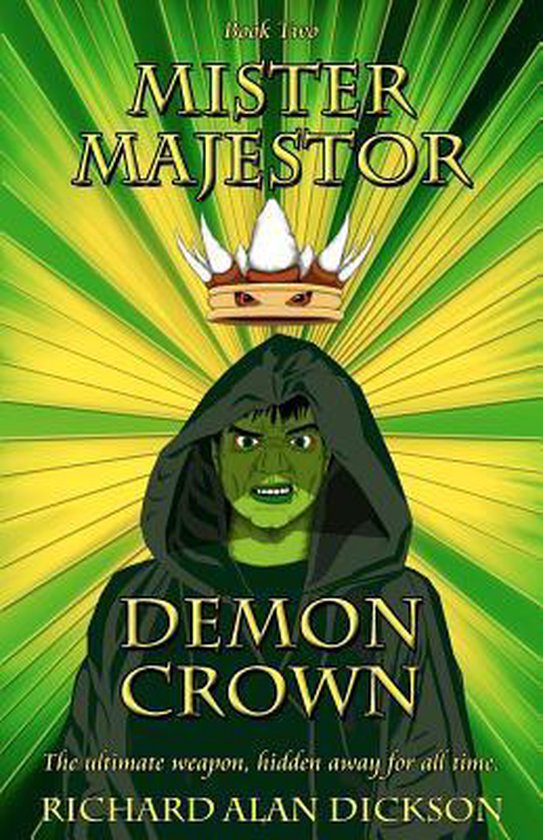 When Perry Ellison learns that an angry demon lord searches for the most powerful artifact ever created, he decides the world might soon be in for one very bad day. Along with his talking cat, he sets off on an amazing adventure through otherworldly realms to foil the demon's plans. But with demons, all may not be as it seems. Perry's rash decision may very well lead to an unintended end.





Richard Alan Dickson, author of ''Diver Down!'' and ''Crash Cogburn and the Video Warriors'', continues the exciting adventure in the realm of demons, dragons and talking cats that he began in ''Mister Majestor's Magnificent Menagerie.'' Once again, he has created an engaging book filled with brave heroes and evil villains that is sure to keep readers turning pages to the very end.
Levertijd:
-
Mister Majestor Engels | Paperback | 9781468152289 | 26 januari 2012 | 260 pagina's
Taal
en
Bindwijze
Paperback
Oorspronkelijke releasedatum
26 januari 2012
Aantal pagina's
260
Illustraties
Nee
Hoofdauteur
Richard Alan Dickson
Hoofduitgeverij
Createspace Independent Publishing Platform
Extra groot lettertype
Nee
Gewicht
331 g
Studieboek
Nee
Verpakking breedte
140 mm
Verpakking hoogte
15 mm
Verpakking lengte
216 mm