Engels | Paperback | 9781457524271 | 172 pagina's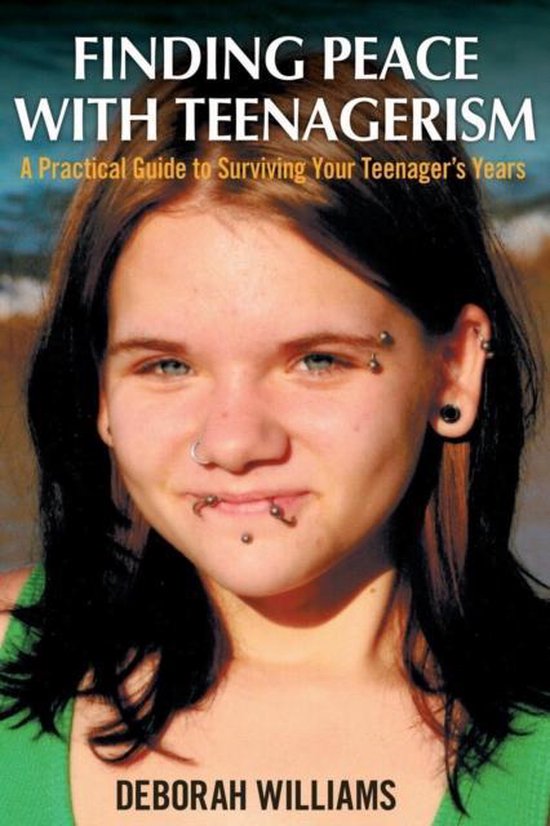 The pages of this book reflect the trials and tribulations that will confront even the most seasoned parents of teenagers. Information ranging from teen dating, emotional insecurity, college preparedness, and teen discipline to drug and alcohol abuse, gangs and teen driving statistics, is presented to help parents navigate the land of Teenagedom. If you are currently traveling this path, don't despair. The lessons and strengths that you will gain (and impart) will pay off in the end. My hope is that you will recognize and celebrate glimpses of your own journey through Teenagedom in these pages. Join me as I explore and highlight insights and information that will help make your journey more peaceful.
Are you a parent who:
Has at one time or another spent endless nights worrying about your teenager.
Has at one time or another wished you could change the way your teenager dressed.
Has at one time or another wished the driving age was raised to 21.
Has at one time or another been willing to give anything for a fool proof method of disciplining your teenager.
Has at one time or another wished you could choose all your teenager's friends.
Has at one time or another wished you could forever prevent your teenager from dating.
Has at one time or another wished that your teenager would just always do what you asked without complaining.
Then this book is for you. The advice within these pages will help you perceive the above challenges in a different light, remind you of the joys your teenager can bring, and give you some tools to decrease the stress involved in raising even the most challenging teens. Enjoy
Deborah Williams is the proud mother of an enthusiastic, intelligent, and wonderful teen. She has a degree in Sociology and Anthropology and enjoys exploring the uniqueness and similarities of different cultural groups. Deborah enjoyed three years working in the public school system as a substitute teacher and is also a certified Yoga Ed instructor. She strongly believes that yoga education and practice in schools can enhance and improve all areas of the educational experience. Deborah has traveled to more than thirty countries, and feels fortunate to have had many unique and intriguing cultural experiences Her favorite and most memorable travels however, have been those taken with her favorite teen... her daughter, Samantha Rae."
Levertijd:
-
Finding Peace with Teenagerism Engels | Paperback | 9781457524271 | 172 pagina's
Taal
Engels
Bindwijze
Paperback
Verschijningsdatum
2014-07-10
Aantal pagina's
172 pagina's
Illustraties
Met illustraties
Auteur(s)
Deborah Williams
Uitgever
Dog Ear Publishing
Extra groot lettertype
Nee
Gewicht
236 g
Oorspronkelijke releasedatum
2014-07-10
Verpakking breedte
152 mm
Verpakking hoogte
9 mm
Verpakking lengte
229 mm