Engels | E-book | 9781456619824 | 13 januari 2014 | 257 pagina's | Adobe ePub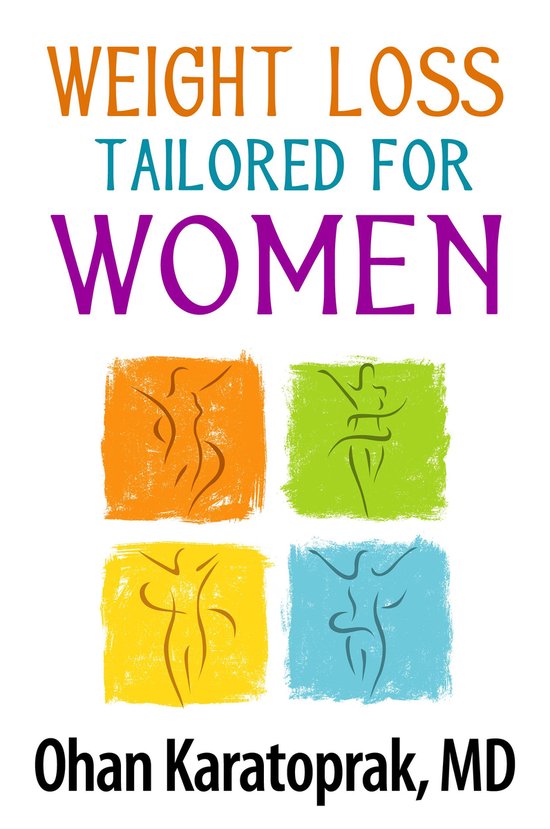 Weight Loss Tailored for Women
Dr. Karatoprak's Weight Loss & Longevity Breakthrough!
The Revolutionary Personalized Body-Profile Type Approach Designed For Women Of All Ages
For Women Who Want to Lose From 5 to over 100 Lbs.
Doctor Developed * Doctor Tested * Doctor Recommended
By Ohan Karatoprak, MD

Dr. Karatoprak determined that "For proper medically correct weight loss, people need to know their Body-Profile Type and the behavioral aspects of their lifestyle in order to tailor a personalized weight loss program (diet and exercise) for effective weight loss. These factors include:
* Body Fat Type
* Metabolic Type
* Behavioral Type; Under-Exercise or Over-Exerciser; Under-Eater or Over-Eater

With this information your Body-Profile Type is determined, which is used to establish a personalized nutrition and exercise program. Other factors such as supplements and in certain cases, medication are also determined using this approach. The How-To is contained in this book.

Today we understand that the treatment of obesity (excess body fat) has to be a tailored one for each individual. Since each individual's body composition, metabolism, hormonal balance, exercise capacity, and caloric intake is different.

"Not everyone is obese or overweight the same way, and not everyone is obese or overweight for the same reason". This phrase explains why all "one-size-fits-all" low calorie diets and weight loss programs fail. They are "hit-and-miss" weight loss traps, and the majority of them promise quick weight loss results for most of the obese people who are looking for a quick fix. The end result of these weight loss books and diet programs is more obesity and frustration. Sounds familiar?

More than 25 years of Dr. Karatoprak's hands on experience in weight loss and research has brought this book to you. As you go through his Body-Profile Type Approach in this book, and watch the free instructional videos, you will learn the essence of obesity and being overweight, and the proper treatment. You will see how important it is not to be on a low calorie diet, which can slow down your metabolism. You will understand how important it is to follow a diet and exercise program which is tailored for you, which will correct your hormonal imbalance, increase your metabolism, and improve your body composition for health and longevity. You will also discover how this book is important for your weight maintenance, to prevent weight gain.
Levertijd: Direct beschikbaar
€6.99
(Exclusief €1,99 verzendkosten)
Weight Loss Tailored for Women Engels | E-book | 9781456619824 | 13 januari 2014 | 257 pagina's | Adobe ePub
Taal
en
Bindwijze
E-book
Oorspronkelijke releasedatum
13 januari 2014
Aantal pagina's
257
Ebook Formaat
Adobe ePub
Illustraties
Nee
Hoofdauteur
Ohan Karatoprak Md
Hoofduitgeverij
Ebookit.Com
Lees dit ebook op
Android (smartphone en tablet) , Kobo e-reader , Desktop (Mac en Windows) , iOS (smartphone en tablet) , Windows (smartphone en tablet)
Editie
1
Extra groot lettertype
Nee
Studieboek
Nee