Engels | Druk: 2nd ed. | Paperback | 9781451583137 | 360 pagina's
Engels | Druk: 2nd ed. | Paperback | 9781451583137 | 360 pagina's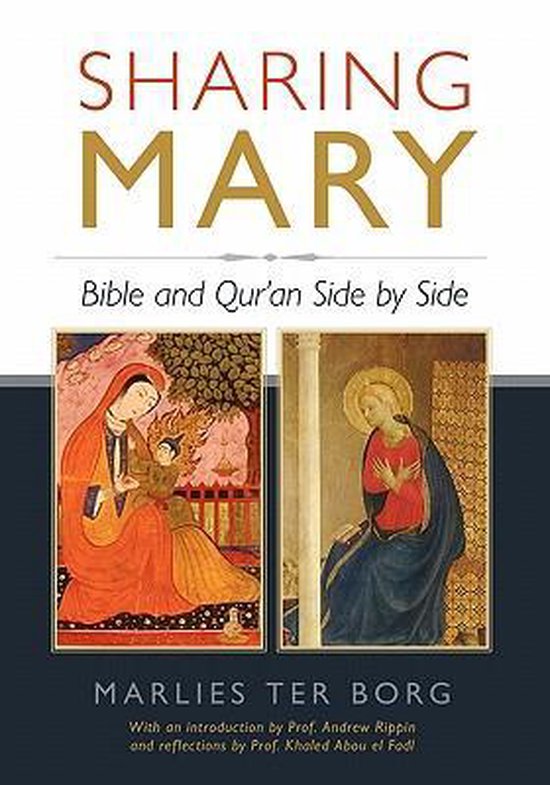 A non-partial anthology of Bible and Qur'an stories: ''timely, unique and astonishing.'' John Esposito. Symbolized by Mary, the Jewish mother of Jesus loved by Christians and Muslims alike, this rare anthology seeks for common ground in a time of conflict. Placing verses from Bible and Qur'an Side by Side, it shows the Holy Books' commonalities in the stories of Adam in the Garden of Eden; Noah and the Great Flood; David and Goliath and many more. Controversial topics - the subservience of women, war and crime- are not shunned, but the focus is on shared human values. Even God and Allah are shown to have many attributes in common.Illustrated- for a non-illustrated version see Qur'an and Bible Side by Side''A compassionate contribution...preferring dialogue to strife and refusing to claim superiority or blame the 'other' side.'' Ruud LubbersA peer reviewed book. '' Recommended for lower-level undergraduates through graduate student and general readers.''Prof. M. Swartz, Choice, Current Reviews for Academic Libraries, "…invaluable contribution to dialogue especially that between Islam and Christianity." Muhammad Khan, Muslim News, UK, "Written, not in a polemic spirit of proving one religion to be superior to another, but in the spirit of reconcilliation… " Simon Ross Valentine, Church Times, UK"…Sharing Mary must be praised for its novel approach…(it) succeeds in awakening curiosity."Diego A Sarrio, Washington, Islam and Christian-Muslim Relations, January 2011"An important anthology... supported by carefully formulated comments by competent Islamic and Christian academics... the stories are shown, in their subtle differences, to possess a spiritual commonality.''Revd. Dr Reinhardt Kiste, Dialog der Religionen.
Levertijd: Uiterlijk 29 september in huis
Tweedehands: €17.97 (nieuw: €30.99) Besparing: 42 %
(Inclusief €1,99 servicekosten)
Sharing Mary Engels | Druk: 2nd ed. | Paperback | 9781451583137 | 360 pagina's
Taal
Engels
Bindwijze
Paperback
Druk
2nd ed.
Verschijningsdatum
juli 2010
Afmetingen
Afmeting: 26 x 18,4 x 3,2 cm
Aantal pagina's
360 pagina's
Illustraties
Met illustraties
Auteur(s)
Marlies Ter Borg
Uitgever
Createspace
Extra groot lettertype
Nee
Gewicht
771 g
Verpakking breedte
173 mm
Verpakking hoogte
32 mm
Verpakking lengte
249 mm