Wat is dit voor site? Wij zoeken de goedkoopste boeken op internet. Absolutely Alvonden we het goedkoopst op Bol.com voor €0. We hebben gezocht in nieuwe en tweedehands boeken. Rechtsonderaan de pagina kan je het boek direct bestellen via Bol .com.
Absolutely Al
Engels | Paperback | 9781450229234 | 212 pagina's
Stromberg Gary Stromberg, Gary Stromberg - 9781450229234
Engels | Paperback | 9781450229234 | 212 pagina's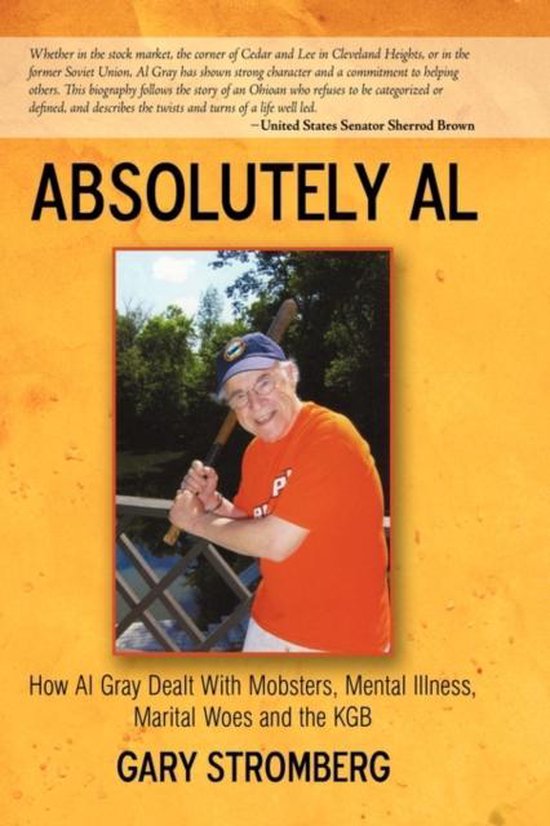 Initial impressions can be false impressions. Walk into Al Grays stately home and you will be overwhelmed by dazzling works of art and a broad array of priceless artifacts. Walls are adorned with photos of Al with the political leaders of our times. You cant miss the awards for his generous support of numerous causes and charities. You realize Al Gray was on the frontlines in the battle to win freedom for Soviet Jews. You surmise this is a man who has taken a long journey down easy street. A life free from worry and financial pressures. Yes, Al has enjoyed a blessed life, but has encountered numerous challenges and setbacks. Al Gray could conquer Wall Street, but was knocked to his knees by mental illness. His life of bounty haunted by on-going nightmares about the mysterious disappearance of his beloved father. A twist of fate saved Al and his family from death aboard Pan Am 103. His mental illness would bring an end to his marriage. The future looked bleak. How did Al Gray bounce back from adversity with such a vengeance? What can we learn from his burning desire to get back on track?

Levertijd:
-
Absolutely Al Engels | Paperback | 9781450229234 | 212 pagina's
Taal
Engels
Bindwijze
Paperback
Verschijningsdatum
mei 2010
Aantal pagina's
212 pagina's
Illustraties
Nee
Auteur(s)
Stromberg Gary Stromberg | Gary Stromberg
Uitgever
Iuniverse
Extra groot lettertype
Nee
Gewicht
318 g
Studieboek
Nee
Verpakking breedte
152 mm
Verpakking hoogte
13 mm
Verpakking lengte
229 mm