Engels | Paperback | 9781450013581 | 386 pagina's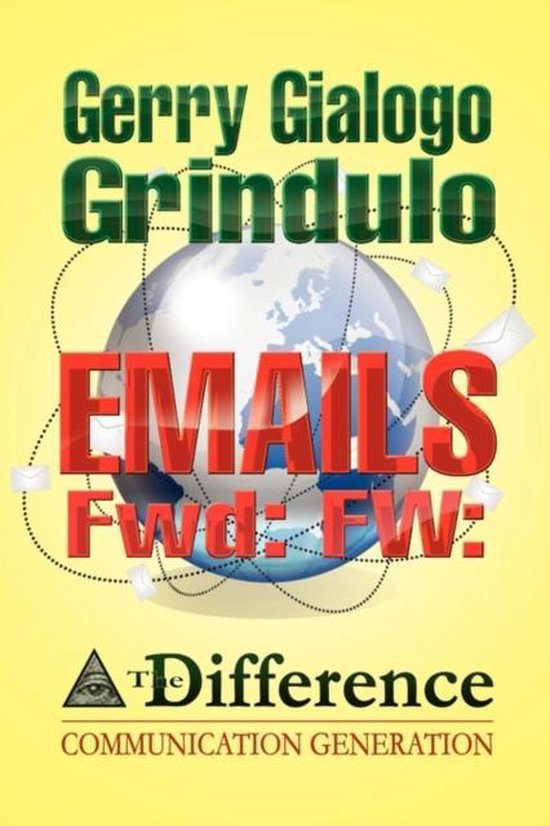 In this book, author Gerry Gialogo Grindulo shares a compilation of fiction and non-fiction stories based on what could happen in the real world. Most of these tales and anecdotes are forwarded emails; thus, accreditation can be lost throughout such long chain mails and whatnot. He does not own these works and encourages those who own some of the works to contact him so he can give credit where it is due. He feels that these stories are meant to be shared as they have the potential to change the views of many in the world.

EMAILS Fwd:FW: The Difference is all about making a difference in other peoples' lives. Discover stories about love, stories about faith, stories about relationships, stories about emotions, moral-filled stories, and other different kind of stories. These have helped shape and form Grindulo's life. It had changed him in ways that he had never thought words would. And so, he compiles the works of various writers, some known, some unknown, so that there may be a chance that these words may make a difference in the lives of readers as they did to him.
Levertijd: Verwacht over 10 weken
€15.62
(Exclusief €1,99 verzendkosten)
Emails Fwd Engels | Paperback | 9781450013581 | 386 pagina's
Taal
Engels
Bindwijze
Paperback
Verschijningsdatum
mei 2010
Aantal pagina's
386 pagina's
Illustraties
Nee
Auteur
Gerry Gialogo Grindulo
Uitgever
Xlibris
Extra groot lettertype
Nee
Gewicht
562 g
Verpakking breedte
152 mm
Verpakking hoogte
22 mm
Verpakking lengte
229 mm