Engels | Druk: Digital original | E-book | 9781448150991 | 272 pagina's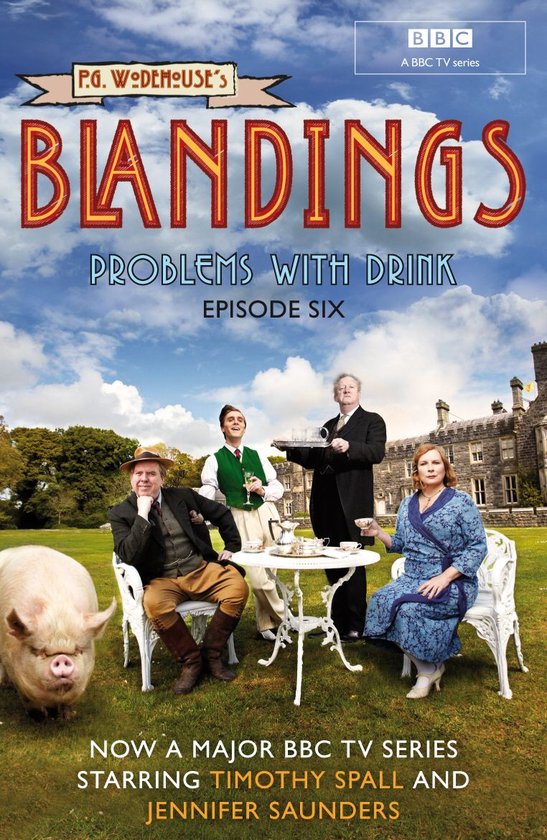 EPISODE 6 IN A MAJOR BBC DRAMA STARRING TIMOTHY SPALL, DAVID WALLIAMS AND JENNIFER SAUNDERS
ORIGINALLY PUBLISHED AS GALAHAD AT BLANDINGS
With the arrival of sophisticated widow, Daphne, and her spoiled brat Huxley, Connie once again forces Clarence to look presentable.
However, when Daphne flirts with Clarence and takes an interest in his pig, Beach and Connie become suspicious of Daphne's motives.
Freddie, though, has foresworn all involvement in love affairs – only to find an irresistible beauty, Monica, working in the pig-sty.
'Sublime comic genius'
Ben Elton
'You don't analyse such sunlit perfection, you just bask in its warmth and splendour.'
Stephen Fry
'The funniest writer ever to put words to paper.'
Hugh Laurie
'P.G. Wodehouse remains the greatest chronicler of a certain kind of Englishness, that no one else has ever captured quite so sharply, or with quite as much wit and affection.'
Julian Fellowes
Levertijd: Direct beschikbaar
€3.49
(Exclusief €1,99 verzendkosten)