Engels | Druk: 1 | Paperback | 9781441951076 | 366 pagina's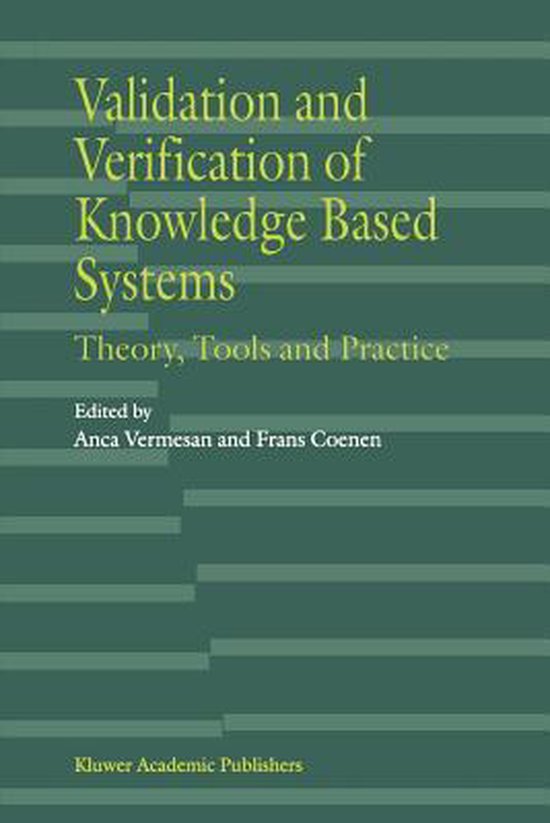 Knowledge-based (KB) technology is being applied to complex problem-solving and critical tasks in many application domains. Concerns have naturally arisen as to the dependability of knowledge-based systems (KBS). As with any software, attention to quality and safety must be paid throughout development of a KBS and rigorous verification and validation (V&V) techniques must be employed. Research in V&V of KBS has emerged as a distinct field only in the last decade and is intended to address issues associated with quality and safety aspects of KBS and to credit such applications with the same degree of dependability as conventional applications. In recent years, V&V of KBS has been the topic of annual workshops associated with the main AI conferences, such as AAAI, IJACI and ECAI.
Validation and Verification of Knowledge Based Systems contains a collection of papers, dealing with all aspects of KBS V&V, presented at the Fifth European Symposium on Verification and Validation of Knowledge Based Systems and Components (EUROVAV'99 - which was held in Oslo in the summer of 1999, and was sponsored by Det Norske Veritas and the British Computer Society's Specialist Group on Expert Systems (SGES).
Levertijd:
-
Validation and Verification of Knowledge Based Systems Engels | Druk: 1 | Paperback | 9781441951076 | 366 pagina's
Taal
Engels
Bindwijze
Paperback
Druk
1
Verschijningsdatum
december 2010
Aantal pagina's
366 pagina's
Illustraties
Nee
Redacteur
Anca Vermesan
Co-redacteur
Frans Coenen
Uitgever
Springer-Verlag New York Inc.
Extra groot lettertype
Nee
Gewicht
587 g
Studieboek
Ja
Verpakking breedte
155 mm
Verpakking hoogte
20 mm
Verpakking lengte
235 mm