Engels | Hardcover | 9781439150337 | 287 pagina's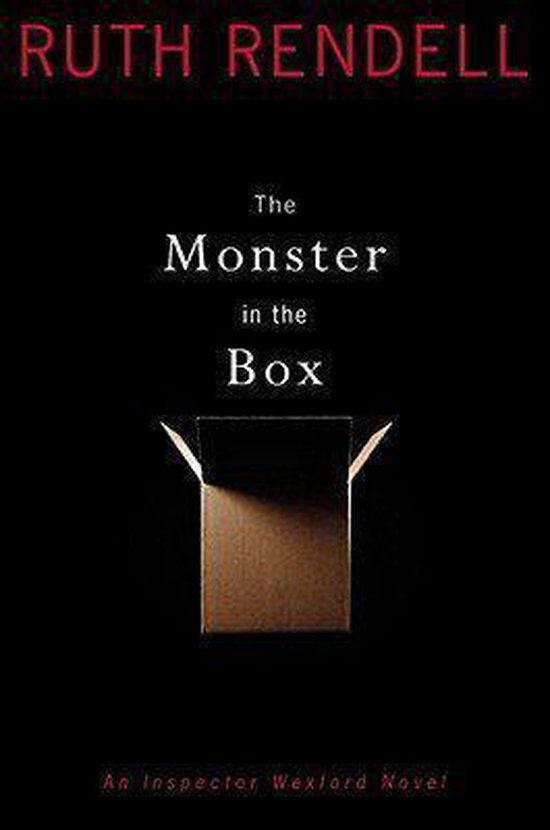 The Monster In The Box is the latest addition to Ruth Rendell's classic and beguiling Inspector Wexford series. In this enthralling new book, Rendell, "the best mystery writer in the English-speaking world" (Time), takes Inspector Wexford back to his days as a young policeman, and to the man he has long suspected of murder -- serial murder.
Outside the house where Wexford investigated his first murder case -- a woman found strangled in her bedroom -- he noticed a short, muscular man wearing a scarf and walking a dog. He gave Wexford an unnerving stare. Without any solid evidence, Wexford began to suspect that this man -- Eric Targo, he learned -- was the killer.
Over the years there are more unsolved, apparently motiveless murders in the town of Kingsmarkham, and Wexford continues to quietly suspect that the increasingly prosperous Targo -- van driver, property developer, kennel owner, and animal lover -- is behind them.
Now, half a lifetime later, Wexford spots Targo back in Kingsmarkham after a long absence. Wexford tells his longtime partner, Mike Burden, about his suspicions, but Burden dismisses them as fantasy. Meanwhile, Burden's wife, Jenny, has suspicions of her own. She believes that the Rahmans, a highly respectable immigrant family from Pakistan, may be forcing their daughter, Tamima, into an arranged marriage -- or worse.
In The Monster in the Box, the twenty-second book in the Inspector Wexford series, fans will be thrilled to meet the now-aging inspector in the robust early days of his career. For new readers, no introduction to this spectacular writer and her compelling protagonist could be finer.
Levertijd: 1 - 2 weken
Tweedehands: €48.23
(Inclusief €1,99 servicekosten)