Wat is dit voor site? Wij zoeken de goedkoopste boeken op internet. Who K'new!vonden we het goedkoopst op Bol.com voor €26.99. We hebben gezocht in nieuwe en tweedehands boeken. Rechtsonderaan de pagina kan je het boek direct bestellen via Bol .com.
Who K'new!
Engels | Hardcover | 9781438963235 | 144 pagina's
Kimberly L. Morgan-Dade, Kimberly L Morgan-Dade - 9781438963235
Engels | Hardcover | 9781438963235 | 144 pagina's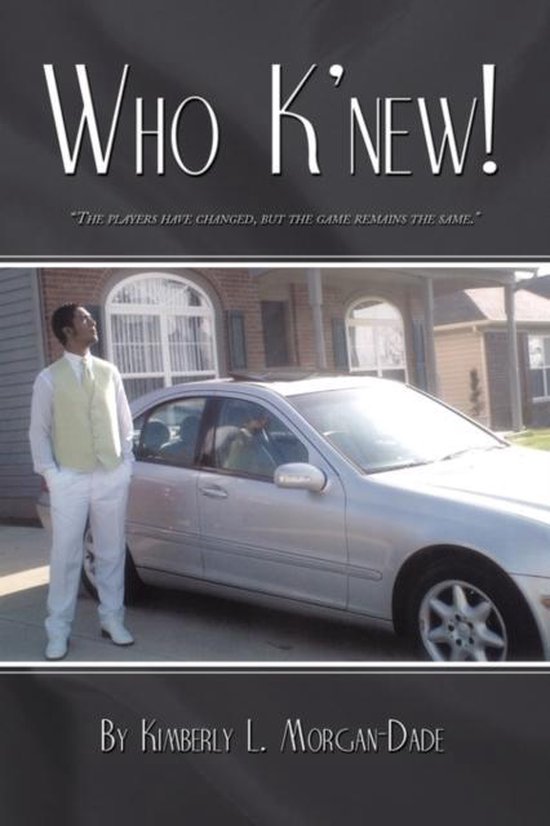 The book is about a young woman who grew up in a small town and is trying to explain to this generation that the players have changed, but the game remains the same. What they are going through now their parents went through the same thing and so did their grandparents. Life takes us in a big old circle and when you come back to the beginning where you started hopefully you have learned something through the experiences that you have had, so when it is time to start completing your circle the rest of your life with the person you started the circle with or with someone new. You should have learned through life's experiences and the rest of the circle should be completed with joy and happiness.
Levertijd: 2 - 3 weken
€26.99

Who K'new! Engels | Hardcover | 9781438963235 | 144 pagina's
Taal
Engels
Bindwijze
Hardcover
Verschijningsdatum
juni 2009
Aantal pagina's
144 pagina's
Illustraties
Nee
Auteur
Kimberly L. Morgan-Dade | Kimberly L Morgan-Dade
Co-auteur
Kimberly L Morgan-Dade
Uitgever
Authorhouse
Extra groot lettertype
Nee
Gewicht
371 g
Verpakking breedte
229 mm
Verpakking hoogte
12 mm
Verpakking lengte
152 mm
Bekijk alle opties Afrekenen Voeg toe aan lijst
Gerelateerde producten