Engels | Hardcover | 9781438935737 | 204 pagina's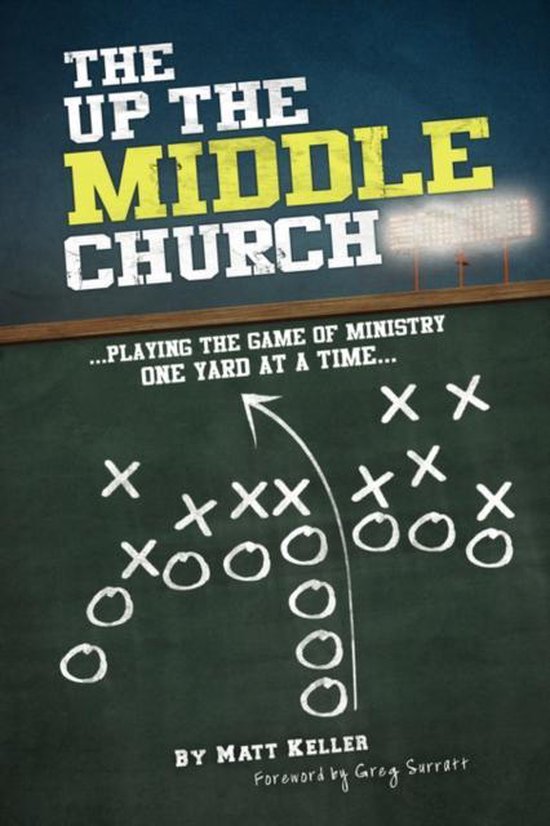 In the Up The Middle Church, Matt Keller offers an on-the-field playbook for pastors and leaders who need to know how to win their Super Bowl one yard at a time!


The church world today is inundated with stories of Overnight Success. The one percent of churches who have a long bomb story seem to make the headlines, but what about the other ninety-nine percent? Are we destined for failure? Are we left without options? Will we ever see our dream of doing something great for God come true?


In The Up the Middle Church, Matt Keller unpacks the myth that just because a church isnt big, fast, doesnt mean it isnt successful. When Next Level Church began in 2002, it was anything but an overnight success story. However, by learning and implementing the principles that are in this book, that same church has grown from four people to nearly a thousand every week!


There is a new normal in the church world today, and its The Up the Middle Church. Its possible to win in your church, but maybe God wants to show you howone yard at a time!

Levertijd: Verwacht over 10 weken
€23.16

The Up the Middle Church Engels | Hardcover | 9781438935737 | 204 pagina's
Taal
Engels
Bindwijze
Hardcover
Verschijningsdatum
december 2008
Aantal pagina's
204 pagina's
Aanbevolen leeftijd
0 - 2 jaar
Illustraties
Nee
Auteur(s)
Matt Keller
Uitgever
Authorhouse
Extra groot lettertype
Nee
Gewicht
458 g
Verpakking breedte
152 mm
Verpakking hoogte
16 mm
Verpakking lengte
229 mm