Wat is dit voor site? Wij zoeken de goedkoopste boeken op internet. Psychological Testing That Mattersvonden we het goedkoopst op Bol.com voor €0. We hebben gezocht in nieuwe en tweedehands boeken. Rechtsonderaan de pagina kan je het boek direct bestellen via Bol .com.
Psychological Testing That Matters
Engels | Druk: 1 | Hardcover | 9781433816741 | 464 pagina's
Anthony D. Bram, Mary Jo Peebles - 9781433816741
Engels | Druk: 1 | Hardcover | 9781433816741 | 464 pagina's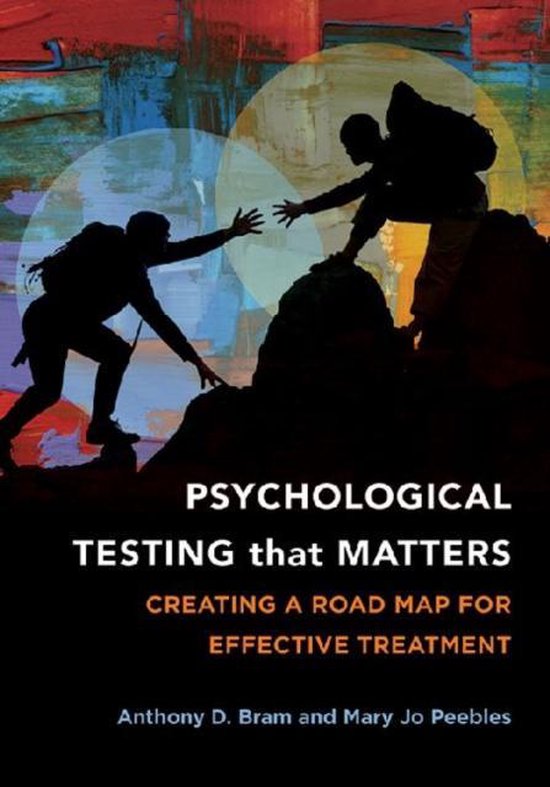 Psychological testing is most valuable when it makes a meaningful difference in a person's treatment. This groundbreaking book offers a person- and treatment-centred approach to psychological testing, as opposed to the more common test-centred approach. The result is a clinically nuanced and robust approach to inference making and data synthesis. The book's four sections parallel the flow of an examiner moving from overview to detail and back to synthesis: Part I describes treatment-centred diagnosis Part II focuses on assessment of the patient's psychological capacities Part III shows how to integrate the test information into a working understanding of the patient's problems Part IV explains how to consolidate test findings and communicate them clearly, using a detailed case example and sample report Readers will find much to benefit from in this evidence-based book linking test results to meaningful individualised treatment.
Levertijd:
-
Psychological Testing That Matters Engels | Druk: 1 | Hardcover | 9781433816741 | 464 pagina's
Taal
Engels
Bindwijze
Hardcover
Druk
1
Verschijningsdatum
februari 2014
Afmetingen
Afmeting: 25,9 x 18,3 x 2,8 cm
Aantal pagina's
464 pagina's
Illustraties
Met illustraties
Auteur(s)
Anthony D. Bram | Mary Jo Peebles
Uitgever
American Psychological Association
Extra groot lettertype
Nee
Gewicht
998 g
Studieboek
Ja
Verpakking breedte
152 mm
Verpakking hoogte
229 mm
Verpakking lengte
229 mm