Engels | Luisterboek op CD | Verteller: Pam Ward | 9781433260032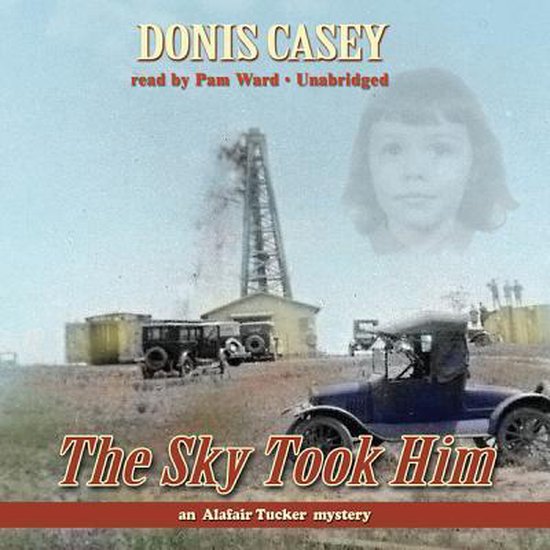 Nominated for the 2010 Oklahoma Book Award and 2010 Willa Award for Best Historical Fiction.

A sad duty brings Alafair Tucker to Enid, Oklahoma, in the fall of 1915. Her sister Ruth Ann's husband, Lester, is not long for this world, and the family is gathering to send him to his reward. Alafair's eldest daughter Martha has come along to care for toddler Grace, freeing Alafair to comfort the soon-to-bebereaved.

But where is Kenneth, her niece's irresponsible husband? When it comes to light that Kenneth has been involved in some shady dealing with Buck Collins, the most ruthless businessman in town, everyone is convinced that Collins has done him in. In fact, no other possibility is considered. But Alafair suspects that things are not so simple, and with help from Martha, Grace, and her sister's cat, she sets about to discover the truth about Kenneth's fate. Over the next few days, Alafair and Martha come face-to-face with blackmail, intimidation, murder, and family secrets that stretch back over twenty years. And in the process, they discover things about each other that will change their relationship forever.
Levertijd:
-
The Sky Took Him Engels | Luisterboek op CD | Verteller: Pam Ward | 9781433260032
Taal
Engels
Bindwijze
Luisterboek op CD
Verschijningsdatum
juni 2012
Illustraties
Nee
Auteur
Donis Casey
Verteller(s)
Pam Ward
Uitgever
Blackstone Audiobooks
Extra groot lettertype
Nee
Gewicht
0 g
Verpakking breedte
0 mm
Verpakking hoogte
0 mm
Verpakking lengte
0 mm