Wat is dit voor site? Wij zoeken de goedkoopste boeken op internet. Exit 54 and Other Storiesvonden we het goedkoopst op Bol.com voor €0. We hebben gezocht in nieuwe en tweedehands boeken. Rechtsonderaan de pagina kan je het boek direct bestellen via Bol .com.
Exit 54 and Other Stories
Engels | Paperback | 9781432731656 | 100 pagina's
G M Smith, Nita Mondonedo Smith - 9781432731656
Engels | Paperback | 9781432731656 | 100 pagina's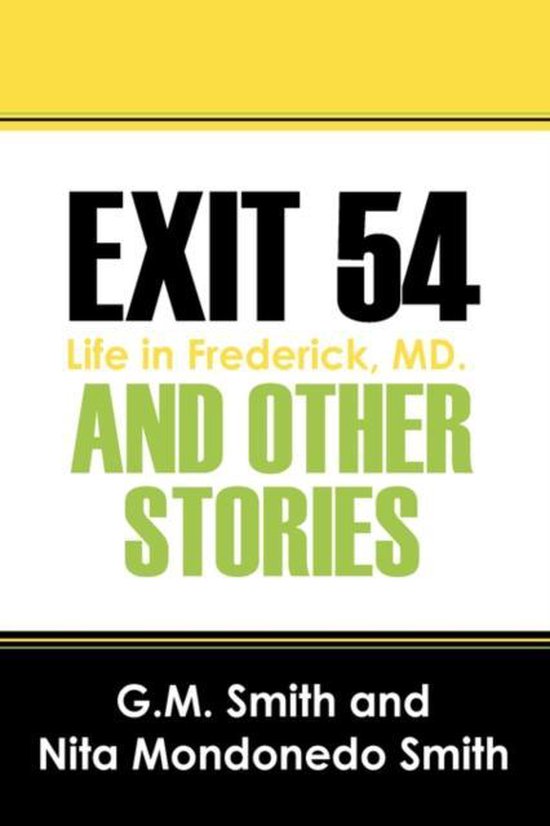 Here is a selection of stories that relate life in the middle of Maryland near the middle of this century! What will it be like in the not-too-distant future? No one knows for sure. However, interesting speculations pervade all of these stories told in the succinct yet colorful style of the Smiths.
What effect will new inventions and procedures have on our lives? Will the lethargy of the mass transportation system of the last 50 years be overcome by Mag Lev? Will there be smarter people running our government?
Are we all doomed to make the same mistakes in the future we made in the past? Will the economy "really" improve, and our lives get better?
Obviously the Smiths do not have all of the answers but the occasional literary boot in the buttocks may help.
Meet us at Exit 54.
Levertijd:
-
Exit 54 and Other Stories Engels | Paperback | 9781432731656 | 100 pagina's
Taal
Engels
Bindwijze
Paperback
Verschijningsdatum
2008-11-12
Aantal pagina's
100 pagina's
Illustraties
Nee
Auteur(s)
G M Smith | Nita Mondonedo Smith
Uitgever
Outskirts Press
Extra groot lettertype
Nee
Gewicht
159 g
Oorspronkelijke releasedatum
2008-11-12
Verpakking breedte
152 mm
Verpakking hoogte
6 mm
Verpakking lengte
229 mm