Engels | Druk: New title | Paperback | 9781425975685 | 204 pagina's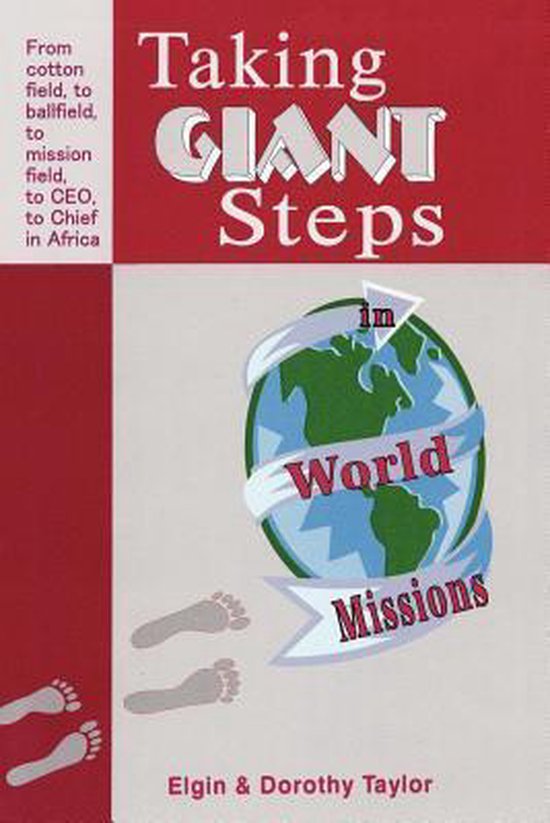 This BookportraysGod's calling ofanAfro-American ladfrom thesegregatedSouthern USA, in 1957, and elevated himand his wife, Dorothy, to becometwo of themost outstandingBlack Pioneer Missionaries in World Missions, today! They haveevangelized and planted churchesin over 95 countries, andeven more extensively,in the23 countries whereChristians in ActionMissions hasministries.


You willexperienceglimpes offifty years of the Taylor's life and ministry, beginning with Elgin's call to missions in 1957, while in the USMarines. It Movesto their service as theFirst Black Missionaries to Japan, 1959-64;Elgin Pastored, studied Japanese, and attended The University of Maryland, earnedhis BA degree, and laterearned his MTh in California. Dorothy, a high school teacher, taughtatOkinawa Christian School and ran the youth ministry. They transferred to Nigeria, Africa, butdue to a civil war, were evacuated to London, England,where theyfounded aBible College, anEvangelical Church, and directedCinA'sEurope,Africa, and India Ministries for 15 years.


ReturningtoAmerica,1980, they worked at the US Center for World Missions, Pasadena, CA with Dr Ralph Winters. In 1982,Elgin waselected CEO of CinAMissions International,(the onlyknown Afro-American Directorof a multi-ethnic, international, cross curturalministryduringthis time).


The book closes,with thespotlight on their present involvementin Ghana, West Africa, where theylead medical/outreach teams,build churches and schools,borefresh water wells, and hold leadership seminars.They were appointed Chief and Queen Mother in the Broang Ahafo Region by theKing, Ohmahene Okatakayie Kodom IV,in2001.


Today, they areblessed withmuch remaining fruit,in both the low places of the streets, tothe palacesof Kings,to God be theGlory!

Levertijd: 3 - 5 weken
€20.99