Engels | Druk: 1 | Onbekende bindwijze | 9781416591191 | 288 pagina's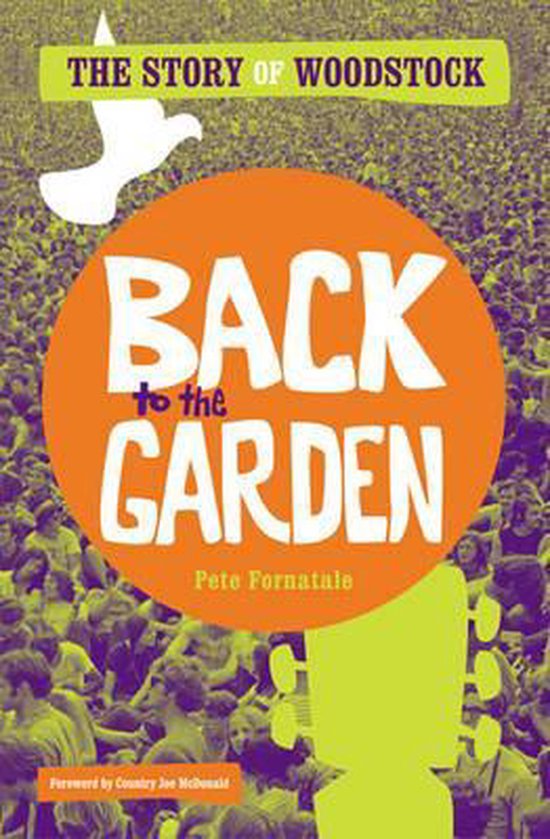 On the fortieth anniversary of Woodstock, renowned author and new York city disc jockey Pete fornatale brings the iconic rock concert to vivid life through original interviews with roger daltry, Joan baez, david crosby, richie havens, Joe cocker, and dozens of headliners, organizers, and fans.
On Friday, August 15th, 1969, a crowd of 400,000— an unprecedented and unexpected number at the time—gathered on Max Yasgur's farm in upstate New York for a weekend of rock 'n' roll, a new form of American music that had emerged only a decade earlier. But for America's counterculture youth, Woodstock became a symbol of more than just sex, drugs, and rock 'n' roll—it was about peace, love, and a new way of living. It was a seminal event that epitomized the ways in which the culture, the country, and the core values of an entire generation were shifting. On one glorious weekend, this generation found its voice through one outlet: music. Back to the Garden celebrates the music and the spirit of Woodstock through the words of some of the era's biggest musical stars, as well as those who participated in the fair. From Richie Haven's legendary opening act to The Who's violent performance; from The Grateful Dead's jam to Jefferson Airplane's wake up call, all culminating with Jimi Hendrix's career defining moment, Fornatale brings new stories to light and sets the record straight on some common misperceptions. Illustrated with black-and-white photographs, authoritative, and highly entertaining, Back to the Garden is the soon-to-be classic telling of three days of peace and music.
Levertijd: Op voorraad. Voor 16:00 uur besteld, vrijdag in huis
Tweedehands: €15.89
(Inclusief €1,99 servicekosten)