Wat is dit voor site? Wij zoeken de goedkoopste boeken op internet. International Investment Arbitrationvonden we het goedkoopst op Bol.com voor €0. We hebben gezocht in nieuwe en tweedehands boeken. Rechtsonderaan de pagina kan je het boek direct bestellen via Bol .com.
International Investment Arbitration
Engels | Druk: New edition | E-book | 9781409463658 | 240 pagina's
Mohamed A.M. Ismail, Judge Dr Ismail Mohamed a M - 9781409463658
Engels | Druk: New edition | E-book | 9781409463658 | 240 pagina's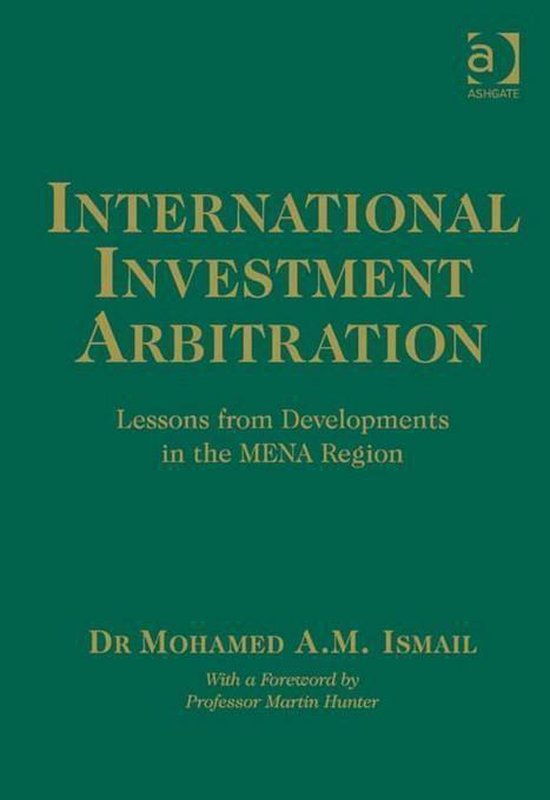 Arbitration is the most common mechanism for disputes' settlement in developing countries. Following the move to free market economies, arbitration will play an increasingly fundamental role in order to protect foreign investors in the Middle East and North African Region (MENA). This book examines the pulse and dynamics of international investment arbitration and the new era of mediation in state contracts in the region. The author explores the harmonization of international arbitration and the sensitive issue of le Contrat Administratif in Middle East civil law countries. The volume also discusses the pivotal role of international organizations such as UNCTAD and ICSID in codifying fair and prompt mechanisms for dispute settlement. Using Latin American countries as a prime example of how international legislative instruments serve international investment law principles and comparing Latin American experiences where appropriate, the book demonstrates how lessons can be learned in respect of alternative dispute resolution, international commercial arbitration and investor-states arbitration. It provides suggestions and recommendations for the future and includes useful appendices detailing recent worldwide trends, regional and international instruments in the arbitration world.

Levertijd:
-
International Investment Arbitration Engels | Druk: New edition | E-book | 9781409463658 | 240 pagina's
Taal
Engels
Bindwijze
E-book
Druk
New edition
Verschijningsdatum
augustus 2013
Aantal pagina's
240 pagina's
Ebook formaat
Adobe ePub
Illustraties
Nee
Auteur(s)
Mohamed A.M. Ismail | Judge Dr Ismail Mohamed a M
Uitgever
Ashgate
Ebook formaat
Adobe ePub
Extra groot lettertype
Nee
Studieboek
Ja
Verpakking hoogte
19 mm
Verpakking lengte
244 mm