Engels | Druk: 1 | Paperback | 9781402218194 | 341 pagina's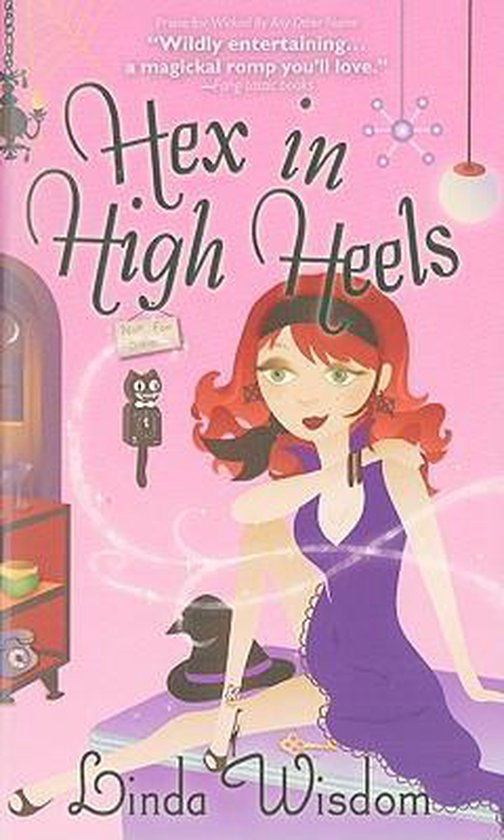 Fourth in the popular, light paranormal romance series by an author whose books have sold 13 million copies
In this sexy, funny paranormal romance by bestselling author Linda Wisdom, it's all beautiful witch Blair Fitzpatrick can do to keep a lid on her talent for revenge spells, but things are about to get a lot more complicated... Blair loves running her vintage shop and hanging out with witchy friends Stasi and Jazz. She's forever had a crush on hunky carpenter Jake Harrison, whose Were nature (he's a Border collie) makes him loyal, lovable, and fierce when need be. Just as sparks are beginning to fly, Blair is served with a big surprise when Jake's mother shows up along with his pack leader, who threatens to make Jake heel! When the alpha does the unthinkable, Blair is pushed over the edge. No one messes with her boyfriend-to-be, even if he does shed on the furniture! PRAISE FOR LINDA WISDOM: "Kudos to Linda Wisdom for a series that's pure magic!"
Vicki Lewis Thompson, New York Times bestselling author of Wild & Hexy
"Clever writing, a high sensuality factor and an unfettered imagination."
Publishers Weekly
"The main tale is an intriguing look beneath the bravado of Wisdom's characters to their
inner fears and vulnerabilities."
Booklist
"Chick-lit meets paranormal in this witchy & vampy mystery-filled story and the combination works well thanks to the author's great writing style."
Paranormal Romance Reviews
"Linda Wisdom can add this reviewer to her growing list of fans, and I am very much looking forward to the sequels in her HEX series!"
Wild on Books
"I loved every moment of this book. It's a five-star, feel-good ride no reader wants to miss!"
Crazy More Romance
ALSO BY LINDA WISDOM:
50 Ways to Hex Your Lover
Hex Appeal
Wicked by Any Other Name
Hex in High Heels
Levertijd:
-