Engels | E-book | 9781310525445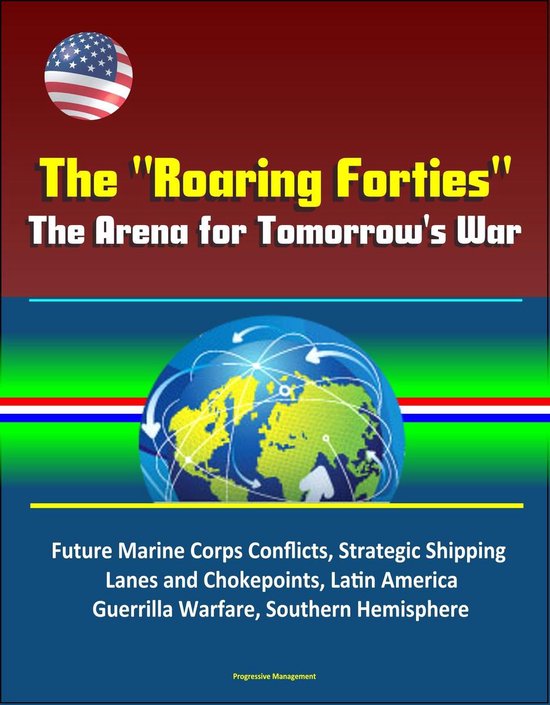 This excellent report has been professionally converted for accurate flowing-text e-book format reproduction. To examine four issues as determinants in the location of future conflicts in which Marine Corps forces would be involved. The United States bases its foreign policy and military preparedness upon blunting general war in Europe. Current Marine Corps attention is centered around the reinforcement of Norway on NATO's northern flank. Current indications of future wars lead one to conclude that low-level violence in certain areas of the world is, in reality, what the United states and the Marine Corps should be looking toward. The United States and all industrial nations of the Western alliance are reliant upon strategic materials in order to meet production requirements. These resources travel by sea. Thirteen locations in the world control the passage of most of the world's commerce. Given the incidence of terrorist activities and guerrilla warfare, chokepoints between forty degrees north and south latitudes are in jeopardy of control or closure by hostile forces. The Rio Pact further extends U.S. security requirements to cover the entire Western Hemisphere. Benign neglect and recent instability in Latin America threaten the U. S. on the southern flank. Conclusion: The United States is erring in its insistence on the European nations as the priority for diplomacy and military preparedness.
V. Recommendation: As the "first to fight," the Marine Corps should take the load and prepare for conflict at the lower end of the spectrum of violence and devote its attention to the "Roaring Forties."
Levertijd: Direct beschikbaar
€2.77
(Exclusief €1,99 verzendkosten)
The "Roaring Forties": The Arena for Tomorrow's War, Future Marine Corps Conflicts, Strategic Shipping Lanes and Chokepoints, Latin America, Guerrilla Warfare, Southern Hemisphere Engels | E-book | 9781310525445
Taal
Engels
Bindwijze
E-book
Verschijningsdatum
juni 2016
Ebook formaat
Epub zonder kopieerbeveiliging (DRM)
Auteur(s)
Progressive Management
Uitgever
Smashwords Edition
Lees dit ebook op
Android (smartphone en tablet) | Kobo e-reader | Desktop (Mac en Windows) | iOS (smartphone en tablet) | Windows (smartphone en tablet)
Ebook formaat
Epub zonder kopieerbeveiliging (DRM)
Studieboek
Nee