Wat is dit voor site? Wij zoeken de goedkoopste boeken op internet. Crs Report for Congressvonden we het goedkoopst op Bol.com voor €0. We hebben gezocht in nieuwe en tweedehands boeken. Rechtsonderaan de pagina kan je het boek direct bestellen via Bol .com.
Crs Report for Congress
Engels | Paperback | 9781293255858 | 34 pagina's
Douglas Reid Weimer - 9781293255858
Engels | Paperback | 9781293255858 | 34 pagina's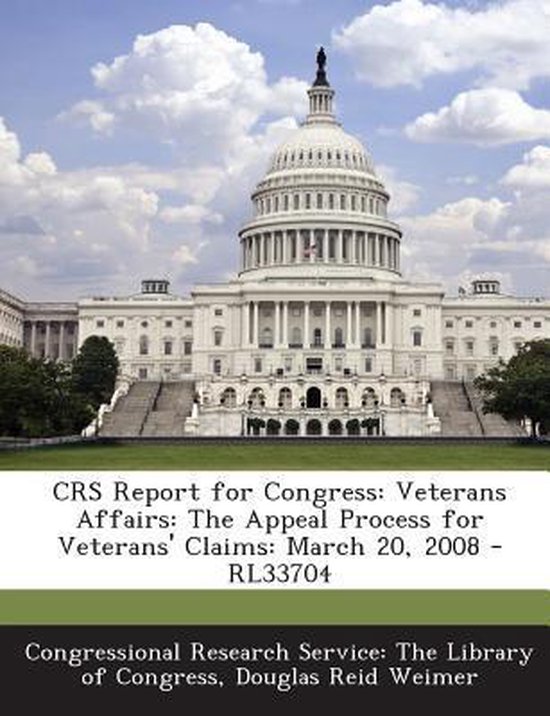 Congress, through the United States Department of Veterans Affairs (VA), provides a variety of benefits and services to veterans and to certain members of their families. These benefits range from health care and related services to burial benefits. The veteran's basic eligibility for these programs and services is usually determined by the local VA office. Veterans not satisfied with the VA's decision(s) may wish to have them reviewed and may appeal the decision(s). The VA has certain statutory obligations to assist the veteran in the preparation of his/her application for benefits and any subsequent appeal(s). Among these obligations are assistance in the preparation of the initial application; provision of various records; medical exams; and other related issues. Certain legal and factual presumptions are established by statute that may be favorable to the veteran's claim. These issues are examined in Appendix A of this report. Following the filing of the initial appeal, the local VA office will either allow or disallow the claim. If the veteran/claimant wishes to appeal further, a written request for appeal must be filed and various time deadlines and other requirements must be met prior to the case being considered by the Board of Veterans' Appeals (BVA). ...
Levertijd:
-
Crs Report for Congress Engels | Paperback | 9781293255858 | 34 pagina's
Taal
Engels
Bindwijze
Paperback
Verschijningsdatum
2013-11-06
Aantal pagina's
34 pagina's
Illustraties
Met illustraties
Auteur
Douglas Reid Weimer
Uitgever
Bibliogov
Extra groot lettertype
Nee
Gewicht
82 g
Oorspronkelijke releasedatum
2013-11-06
Verpakking breedte
189 mm
Verpakking hoogte
2 mm
Verpakking lengte
246 mm
Bekijk alle opties Afrekenen Voeg toe aan lijst
Gerelateerde producten