Wat is dit voor site? Wij zoeken de goedkoopste boeken op internet. Short-Term Dynamical Interactions Among Extrasolar Planetsvonden we het goedkoopst op Bol.com voor €0. We hebben gezocht in nieuwe en tweedehands boeken. Rechtsonderaan de pagina kan je het boek direct bestellen via Bol .com.
Short-Term Dynamical Interactions Among Extrasolar Planets
Engels | Paperback | 9781287286158 | 24 pagina's
Gregory Laughlin, John E Chambers - 9781287286158
Engels | Paperback | 9781287286158 | 24 pagina's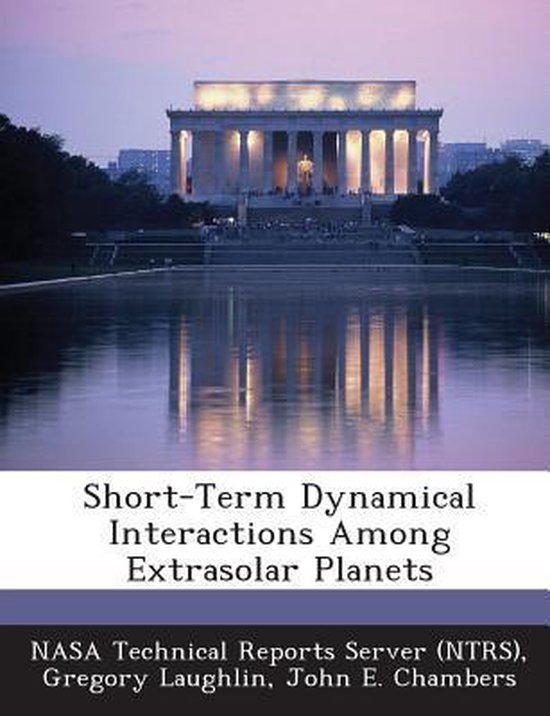 We show that short-term perturbations among massive planets in multiple planet systems can result in radial velocity variations of the central star which differ substantially from velocity variations derived assuming the planets are executing independent Keplerian motions. We discuss two alternate fitting methods which can lead to an improved dynamical description of multiple planet systems. In the first method, the osculating orbital elements are determined via a Levenberg-Marquardt minimization scheme driving an N-body integrator. The second method is an improved analytic model in which orbital elements such as the periods and longitudes of periastron are allowed to vary according to a simple model for resonant interactions between the planets. Both of these methods can potentially determine the true masses for the planets by eliminating the sin(i) degeneracy inherent in fits that assume independent Keplerian motions. As more radial velocity data is accumulated from stars such as GJ876, these methods should allow for unambiguous determination of the planetary masses and relative inclinations.
Levertijd:
-
Short-Term Dynamical Interactions Among Extrasolar Planets Engels | Paperback | 9781287286158 | 24 pagina's
Taal
Engels
Bindwijze
Paperback
Verschijningsdatum
2013-08-06
Aantal pagina's
24 pagina's
Illustraties
Met illustraties
Auteur(s)
Gregory Laughlin | John E Chambers
Uitgever
Bibliogov
Extra groot lettertype
Nee
Gewicht
64 g
Oorspronkelijke releasedatum
2013-08-06
Verpakking breedte
189 mm
Verpakking hoogte
1 mm
Verpakking lengte
246 mm