Wat is dit voor site? Wij zoeken de goedkoopste boeken op internet. School Financesvonden we het goedkoopst op Bol.com voor €52.99. We hebben gezocht in nieuwe en tweedehands boeken. Rechtsonderaan de pagina kan je het boek direct bestellen via Bol .com.
School Finances
Engels | Paperback | 9781249278399 | 96 pagina's
Elmer J Knight, Elmer J. Knight - 9781249278399
Engels | Paperback | 9781249278399 | 96 pagina's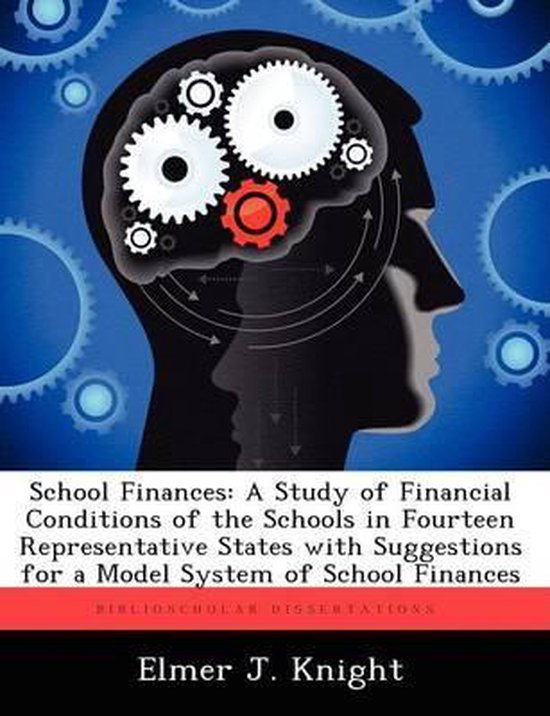 The following abstract is taken from the introductory paragraph of the thesis. "This thesis is the result of a careful study of the condition of school finances in fourteen representative states of the Union. It is based upon the study of school laws, copies of which were kindly furnished by state superintendents and state commissioners of education, as well as upon letters of a personal nature written by most of the state officials interrogated. Questionnaires were sent to the various states and much valuable information was received in return. Finally a study was made of all the books and magazine articles available that deal with the school finance question, and a tabulation of the most striking points from each was used to make up the final recommendation."
Levertijd: 2 - 3 weken
€52.99

School Finances Engels | Paperback | 9781249278399 | 96 pagina's
Taal
Engels
Bindwijze
Paperback
Verschijningsdatum
augustus 2012
Aantal pagina's
96 pagina's
Illustraties
Nee
Auteur
Elmer J Knight | Elmer J. Knight
Co-auteur
Elmer J. Knight
Uitgever
Biblioscholar
Extra groot lettertype
Nee
Gewicht
186 g
Verpakking breedte
189 mm
Verpakking hoogte
5 mm
Verpakking lengte
246 mm
Bekijk alle opties Afrekenen Voeg toe aan lijst
Gerelateerde producten