Wat is dit voor site? Wij zoeken de goedkoopste boeken op internet. Protecting Nature, Saving Creationvonden we het goedkoopst op Bol.com voor €88.99. We hebben gezocht in nieuwe en tweedehands boeken. Rechtsonderaan de pagina kan je het boek direct bestellen via Bol .com.
Protecting Nature, Saving Creation
Engels | Druk: 1 | Hardcover | 9781137361752 | 292 pagina's
Pasquale Gagliardi, Philipp Valentini - 9781137361752
Engels | Druk: 1 | Hardcover | 9781137361752 | 292 pagina's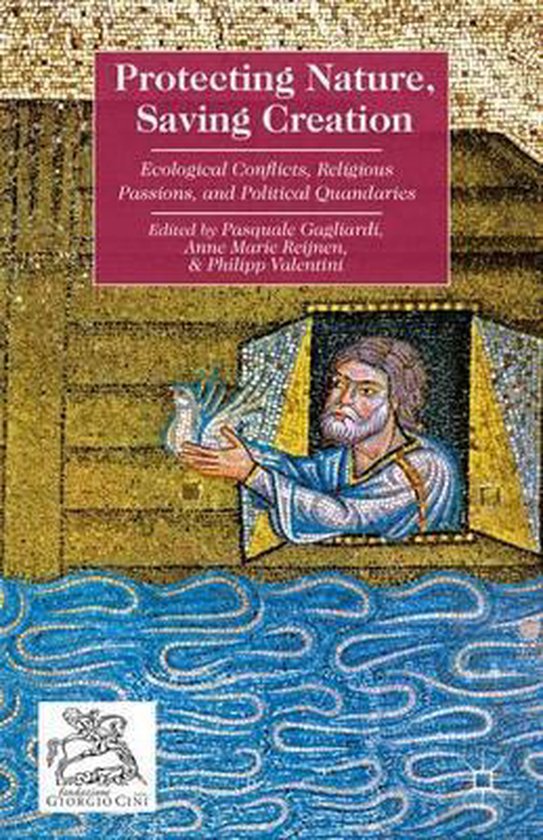 This book is drawn out of a 'Dialogue', held in Venice at the Cini Foundation in September 2010, aimed at exploring the relationship between ecology and theology. The meeting involved experts from different disciplines (theologians, anthropologists, ecologists, economists, philosophers, and historians), sharing the awareness that the gamut of passions mobilized by ecology so far has not reached the level or intensity required for the huge task facing humanity today concerning the fate of the Earth. Can religions help us tackle the ecological crisis we are now facing? Can we redefine our relationship with the Earth, giving spiritual depth to ecological issues? How to mobilize the notions, cosmologies and rituals characterizing some religious traditions without overlooking the conflicts underlying the ecological debate and the essential role of politics?
Levertijd: Verwacht over 6 weken
€88.99

Protecting Nature, Saving Creation Engels | Druk: 1 | Hardcover | 9781137361752 | 292 pagina's
Taal
Engels
Bindwijze
Hardcover
Druk
1
Verschijningsdatum
december 2013
Aantal pagina's
292 pagina's
Illustraties
Nee
Auteur
Pasquale Gagliardi | Philipp Valentini
Co-auteur
Philipp Valentini
Redacteur
A. Reijnen
Co-redacteur
Anne Marie Reijnen
Uitgever
Palgrave Macmillan Ltd
Extra groot lettertype
Nee
Subtitel
Ecological Conflicts, Religious Passions, and Political Quandaries
Bekijk alle opties Afrekenen Voeg toe aan lijst
Gerelateerde producten