Engels | Paperback | 9781118643747 | 20 juni 2014 | 272 pagina's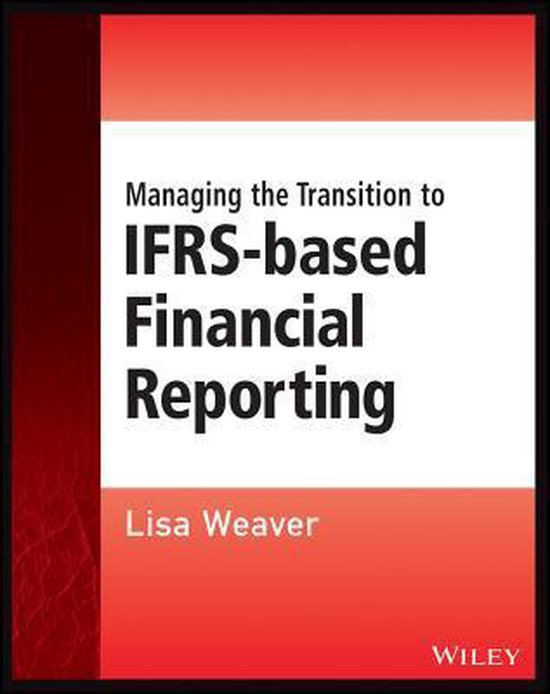 The one-stop guide to transitioning to IFRS financial reporting The International Financial Reporting Standards (IFRS) have already been adopted in Europe, and plans are in place to transition to IFRS reporting in the UK, India, Japan, and other major economies.


A complete guide to understanding and managing the transition to IFRS
Following the lead of the EU, companies in the UK and other countries around the world will be required to move to IFRS-based financial reporting over the next few years. While there are numerous resources available dealing with IFRS requirements and accounting principles, this is the first book to provide a comprehensive guide to planning and implementing a transition that also covers the wider commercial implications, and puts the transition into a project management context.
Written by a leading educator and trainer in financial reporting, Managing the Transition to IFRS-based Financial Reporting largely avoids highly technical financial reporting concepts and instead focuses on the practical points that need to be considered when preparing to adopt IFRS.
Part One of the book provides an overview of the framework of a transition to IFRS, as well as a discussion on the international harmonisation of financial reporting. Part Two provides practical guidance on planning and implementing an IFRS transition, including accounting considerations and wider transitional issues. Part Three looks ahead to the impact of transitions to IFRS by companies in the US, Japan and the BRIC nations, and includes coverage of the transition to the new UK GAAP.
A truly comprehensive guide, this book covers the practical implications of the transition at all levels of a company, a topic that is very important but often overlooked by those both teaching and learning about the subject.
Levertijd: Verwacht over 7 weken
€77.99