Engels | Hardcover | 9781118282427 | 11 oktober 2013 | 304 pagina's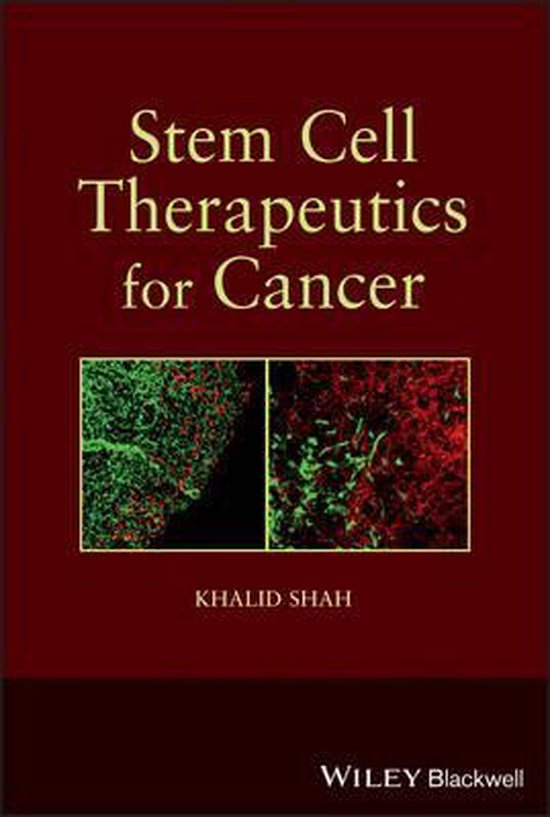 Stem Cell Therapeutics for Cancer covers the application of stem cells in various cancers, with an emphasis on the aspects of these strategies that are critical to the success of future stem cell-based therapies for cancer.


A single-source reference on the hot topic of stem cell therapeutics for cancer
This work offers a thorough, cohesive look at the state of the art of stem cell therapeutics for cancer, with an emphasis on the unique application of mesenchymal stem cells (MSC) and MSC-like cells as gene-delivery agents in cancer treatment. Edited by a leader in the field, the book brings together a wealth of information from this growing area of research, highlighting topics critical to the success of future therapies, including stem cell sources, tumor specificity, targeted therapeutics, visualizing the stem cell, and therapeutic agent pharmacokinetics.
Organized in sections according to disease types, the chapters explore the engineering of specific stem cell types with the protein of interest as well as results from studies of animal models and early-phase clinical trials. The use of cutting-edge molecular imaging techniques for a variety of tumor types is also integrated into the text. Coverage includes:
An overview of stem cell types and their fate in models of cancer
Stem cell monotherapy in brain cancers, lung cancers, breast cancers, and other malignancies
The use of stem cells in combination with other therapies
Diagnostic tracking of both stem cells and therapeutic molecules in cancer treatments
Possible adverse effects of MSC on tumors, including details on tumor-initiating cells in certain tumor types
Clear, concise, and up to date, Stem Cell Therapeutics for Cancer is a must-have resource for scientists and clinicians in stem cell research, cancer therapies, novel drug development, and molecular imaging, and for anyone wishing to learn about the unprecedented potential of stem cell therapeutics for various cancer types.
Levertijd: Verwacht over 8 weken
€159.99