Wat is dit voor site? Wij zoeken de goedkoopste boeken op internet. Beyond the Barlinevonden we het goedkoopst op Bol.com voor €0. We hebben gezocht in nieuwe en tweedehands boeken. Rechtsonderaan de pagina kan je het boek direct bestellen via Bol .com.
Beyond the Barline
Engels | Paperback | 9780989343183 | 148 pagina's
Chris Munson - 9780989343183
Engels | Paperback | 9780989343183 | 148 pagina's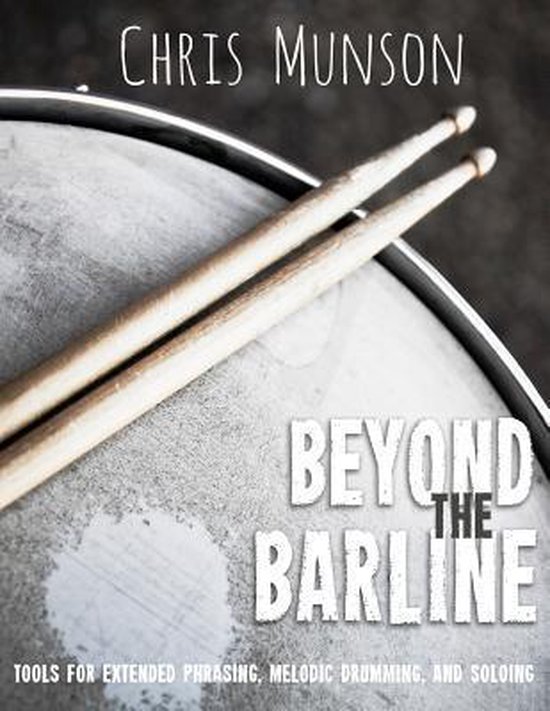 Beyond the Barline is not just a simple collection of drum set exercises. It is an approach to practicing that allows you to dissect any musical situation down to its simplest parts and reconstruct it in any form you see fit. This book is intended to help drummers who feel creatively limited, lack the ability to solo effectively, or want to develop their four-way coordination. It breaks down and distills an approach to practicing that can be applied to practically any musical genre or situation. Utilizing the practice methods in this book will give you the physical ability to play what you hear and feel the instant you realize it. This in turn will make you a more effective and relaxed musician both live and in the studio.
Levertijd:
-
Beyond the Barline Engels | Paperback | 9780989343183 | 148 pagina's
Taal
Engels
Bindwijze
Paperback
Verschijningsdatum
2014-07-16
Aantal pagina's
148 pagina's
Illustraties
Nee
Auteur(s)
Chris Munson
Uitgever
Casey Mcmillin
Extra groot lettertype
Nee
Gewicht
358 g
Oorspronkelijke releasedatum
2014-07-16
Verpakking breedte
216 mm
Verpakking hoogte
8 mm
Verpakking lengte
279 mm