Engels | Paperback | 9780985723521 | 182 pagina's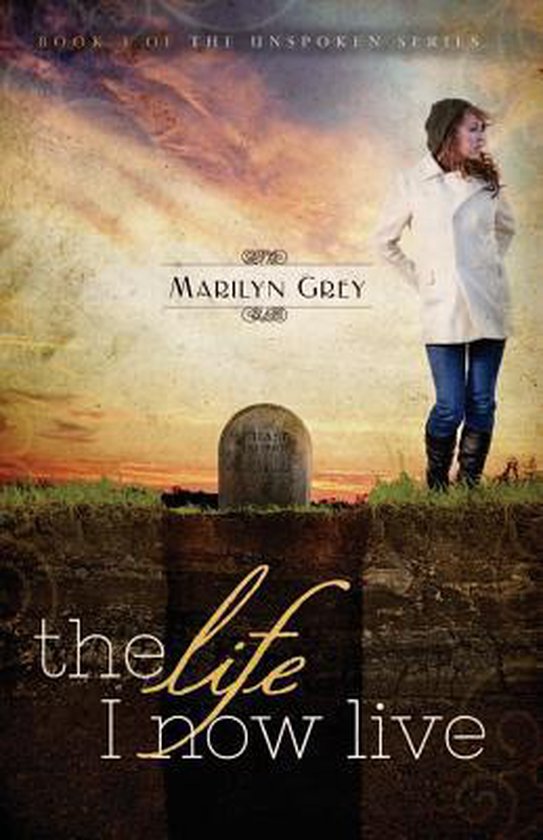 **NEW RELEASE**
A story of two mending hearts and their discovery of the true meaning of soul-mates....

What Readers Are Saying
"Wow, another amazing book from Marilyn Grey. This series just keeps getting better. I love the twists that are always a part of these books."

"Marilyn has definitely done it again. She is now officially one of the best romance authors I have read. This book was just amazing."

"I love how you get little bits of the other characters throughout, which just makes the story flow easily from one book to the next even with adding new characters along the way."


Book 3 in the Unspoken Series
After her husbands death, Heidi Chase refuses to take off her rings and swears another man will never steal her heart. She is extremely faithful and while her friends think it's virtue binding her to the past, it's really fear.

Patrick Wheldon never intended to give his heart to Heidi. Not until her vows to her previous husband were no longer standing between them. But he did and the relationship between them quickly changes into a battle he's not sure he has the strength to fight.

Follow Heidi and Patrick as they question the definition of soul-mates and discover the true meaning of love.

Best when read after Where Love Finds You and Down from the Clouds, but it can stand-alone.


First Pages - Sneak a Peek
Snowflakes piled up on each other as I rocked Riley to sleep. The ground turned white as I thought of the things I kept hidden. The rings on my left hand sparkled in the glow of a candle, reminding me of the lies. I tried to convince myself that a secret is only a lie if it harms someone. For so long my secrets only harmed myself. Now, sweet Patrick introduced himself to my life and pretended to not fall in love with me. And my secrets would harm him if he got too close. So I built a wall between us to keep him from the truth. The heartbreak.

I called him my best friend. Nothing more. He accepted that. He accepted everything. Sometimes I wished he weren't so nice. Sometimes I wished he would pry the truth out of me and set me free. But he didn't know. No one did. My lies were so real that I grew to believe them myself.

Snowflakes pressed against the window. I placed Riley in her crib, on her side like she liked. Her eyes flickered and then closed. I longed for the kind of peace she had. Soon life would steal it from her too. A life of many painful surgeries and nights in the hospital. A life without her father.

I laid my cheek against the cold window. Inhaled.

"You can do this," I whispered to myself.

The Unspoken Series is a 10 book series. Books 1-3 are available now.
Levertijd:
-
The Life I Now Live Engels | Paperback | 9780985723521 | 182 pagina's
Taal
Engels
Bindwijze
Paperback
Verschijningsdatum
oktober 2013
Aantal pagina's
182 pagina's
Illustraties
Nee
Auteur(s)
Marilyn Grey
Uitgever
Winslet Press
Extra groot lettertype
Nee
Gewicht
236 g
Studieboek
Nee
Verpakking breedte
140 mm
Verpakking hoogte
11 mm
Verpakking lengte
216 mm