Engels | Hardcover | 9780974016207 | 176 pagina's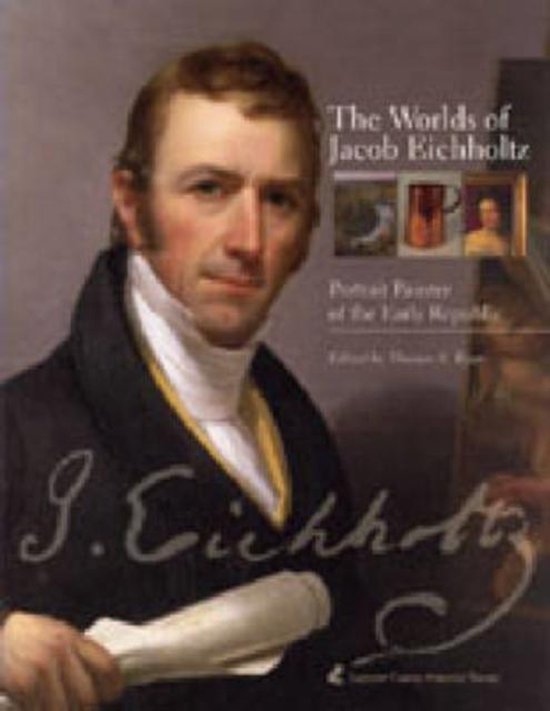 The Worlds of Jacob Eichholtz explores the life and times of an oft-overlooked figure in early American art. Jacob Eichholtz (1776–1842) began his career in the metal trades but with much practice, some encouragement from his friend Thomas Sully, and a few weeks instruction from America's preeminent portraitist, Gilbert Stuart, he transformed himself into one of the nation's most productive portrait painters. Eichholtz worked primarily in the Middle Atlantic region from his homes in Lancaster and Philadelphia. While Stuart and Sully concentrated on the elite of American society, Eichholtz captured the images of a rising middle class with its craftsmen, merchants, doctors, lawyers, and their families. From a lifetime that spanned the American Revolution to the Industrial Revolution, and a career that produced more than 800 paintings, Eichholtz offers a collective portrait of early American culture in the first half of the nineteenth century.

The Worlds of Jacob Eichholtz begins with four insightful essays by Thomas Ryan, David Jaffee, Carol Faill, and Peter Seibert that examine Eichholtz's life and work. The second part of the book—a visual essay—brings together for the first time more than 100 color reproductions of Eichholtz's work. These images include over 60 oil-on-canvas portraits, more than 30 profiles on panel, and seven of the landscape, historical, or biblical paintings he produced. Also illustrated are artifacts associated with Eichholtz and his family, examples of the tinsmith's and coppersmith's trade, and the work of artists who influenced his career.

The Worlds of Jacob Eichholtz promises to be the finest color catalog of Eichholtz's oeuvre for years to come. This book, made possible by the Richard C. von Hess Foundation, accompanies a major three-part exhibition that will run concurrently at the Lancaster County Historical Society, the Heritage Center Museum of Lancaster County, and the Phillips Museum of Art at Franklin & Marshall College from April through December 2003.
Levertijd:
-
The Worlds Of Jacob Eichholtz Engels | Hardcover | 9780974016207 | 176 pagina's
Taal
Engels
Bindwijze
Hardcover
Verschijningsdatum
2003-08-31
Aantal pagina's
176 pagina's
Illustraties
Nee
Auteur(s)
Jacob Eichholtz
Uitgever
Pennsylvania State University Press
Gewicht
998 g
Oorspronkelijke releasedatum
2003-11-01
Verpakking breedte
216 mm
Verpakking hoogte
19 mm
Verpakking lengte
279 mm