Engels | Druk: R, and Courage. the 761st Tank ed. | Paperback | 9780966298673 | 348 pagina's
Engels | Druk: R, and Courage. the 761st Tank ed. | Paperback | 9780966298673 | 348 pagina's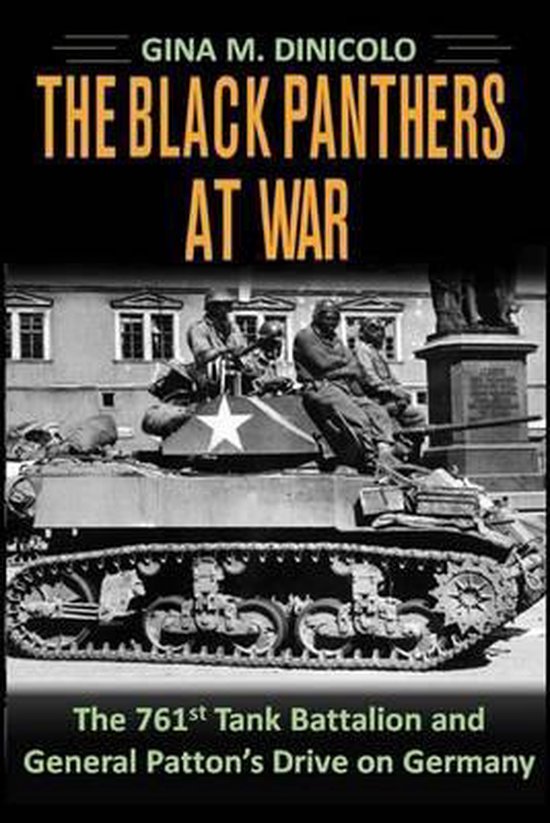 The Black Panthers at War: The 761st Tank Battalion and General Patton's Drive on Germany tells the full and unvarnished history of this important American fighting force. Known as the first African American tank unit to see combat in World War II as well as future baseball great Jackie Robinson's one-time outfit, the 761st Tank Battalion emerged from adversity for a chance at their dream to take the fight to Hitler as American combat soldiers.
The Black Panthers at War (formerly The Black Panthers: A Story of Race, War and Courage. The 761st Tank Battalion in World War II, Westholme Publishing 2014) chronicles the 761st Tank Battalion as well as political and social luminaries of the day. Led by a small cadre of white and black officers, the men trained to the pinnacle of their craft to fight a common enemy. They proved their battle prowess on the parched Texas training fields against tank destroyer units bound for combat.
The 761st soon earned its coveted assignment to serve under General George S. Patton to fight head-to-head with the best of Hitler's arsenal. Moving to the front in November 1944, trial by fire soon shook the unit to its core, but the men rallied to overcome self-doubt and vindicated their losses. Battle-hardened, the tankers saw intense fighting through November and December--when Germany launched its last-ditch offensive through the Ardennes. The 761st fought side-by-side with Patton's Third Army. The tankers drove the enemy back, recapturing towns crucial to the final defeat of Germany.
Levertijd: Verwacht over 8 weken
€17.99
(Exclusief €1,99 verzendkosten)
The Black Panthers at War Engels | Druk: R, and Courage. the 761st Tank ed. | Paperback | 9780966298673 | 348 pagina's
Taal
Engels
Bindwijze
Paperback
Druk
R, and Courage. the 761st Tank ed.
Verschijningsdatum
januari 2016
Afmetingen
22,9 x 15,2 x 2 cm
Aantal pagina's
348 pagina's
Illustraties
Nee
Auteur
Gina M DiNicolo
Uitgever
St. John'S Press
Extra groot lettertype
Nee
Gewicht
508 g
Verpakking breedte
152 mm
Verpakking hoogte
20 mm
Verpakking lengte
229 mm