Engels | Paperback | 9780955670145 | 288 pagina's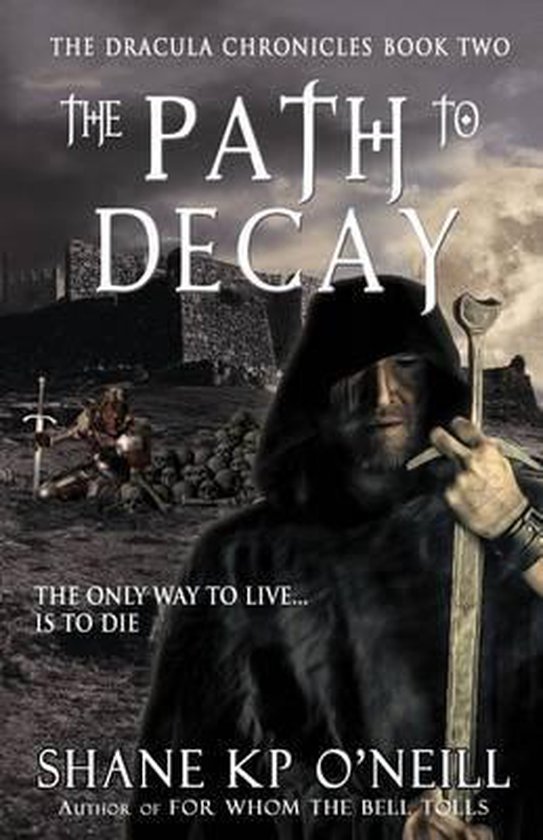 THE PATH TO DECAY is Book #2 in the Vlad Dracula arc and Book #2 of The Dracula Chronicles.
An epic historical novel of Gothic horror; political intrigue; war; violence; dark paranormal fantasy; strong emotions; and deep romance set in the 15th Century Balkans.
DESCRIPTION
The path we walk, is the path to decay. The only way to live, is to die.
The great Vlad Dracul is dead, fallen in battle, and his throne gone. His son, the young Vlad Dracula, is consumed with grief and a need for revenge. All alone in the world, he keeps his promise and returns to Anatolia. There, he takes a commission in the Ottoman army. On the fields outside Kosovo Polje in Serbia, he is handed his first opportunity to strike back against the men who killed his father.
He has grown into the ultimate fighting machine, and is feared by one and all. This path to decay, as described by his father, is the one he chooses to follow. Lucifer guides and watches over Dracula, but also deepens his hold over him. As time passes, though, his enemies build in every quarter, and they strive to bring him down.
With nowhere left to turn, how will Dracula avenge his family? How can he hope to win back his throne? As he faces one tragedy after another, these events mould him into the man who will be spoken of for centuries to come. A man who lets nothing stand in his way in his pursuit for revenge, and the throne that was his father's.
THE PATH TO DECAY is a dark and powerful page-turner that may make you realise the value of your soul.
Levertijd:
-
The Dracula Chronicles Engels | Paperback | 9780955670145 | 288 pagina's
Taal
Engels
Bindwijze
Paperback
Verschijningsdatum
maart 2014
Aantal pagina's
288 pagina's
Illustraties
Nee
Auteur(s)
Shane Kp O'Neill
Uitgever
Shane Kp O'Neill
Extra groot lettertype
Nee
Gewicht
367 g
Verpakking breedte
140 mm
Verpakking hoogte
17 mm
Verpakking lengte
216 mm