Wat is dit voor site? Wij zoeken de goedkoopste boeken op internet. On the Trail of Robert Burnsvonden we het goedkoopst op Bol.com voor €0. We hebben gezocht in nieuwe en tweedehands boeken. Rechtsonderaan de pagina kan je het boek direct bestellen via Bol .com.
On the Trail of Robert Burns
Engels | Druk: 1 | Paperback | 9780946487516 | 192 pagina's
John Cairney - 9780946487516
Engels | Druk: 1 | Paperback | 9780946487516 | 192 pagina's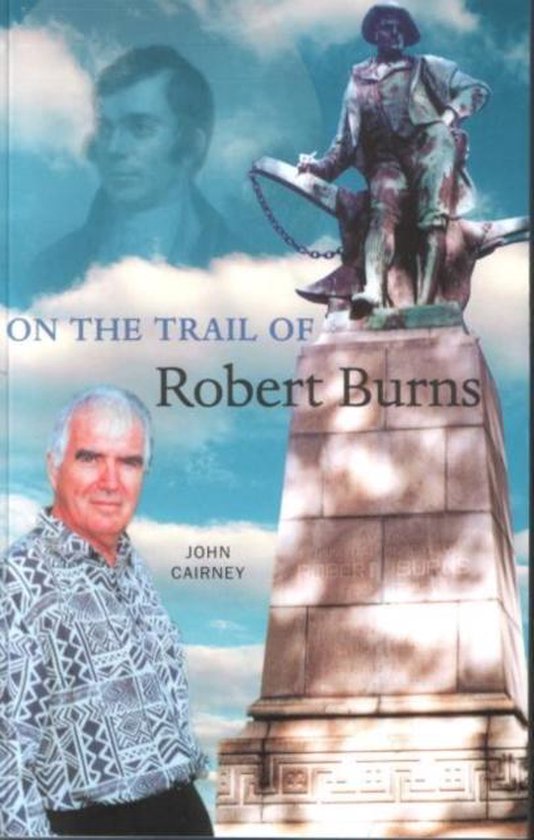 Is there anything new to say about Robert Burns? John Cairney says it's time to trash Burns the Brand and come on the trail of the real Robert Burns. He is the best of travelling companions on this entertaining journey to the heart of the Burns story. Internationally known as 'the face of Robert Burns', John Cairney believes that the traditional Burns tourist trail urgently needs to find a new direction. In an acting career spanning forty years he has often lived and breathed Robert burns on stage. On the Trail of Robert Burns shows just how well he has got under the skin of Burn's complex character. This fascinating journey around Scotland is a rediscovery of Scotlands national bard as a flesh and blood genius. On the Trail of Robert Burns outlines five tours, mainly in Scotland. Key sites include: Alloway - Burn's birthplace. Tam O' Shanter draws on the Alloway Kirk witch-stories first heard by Burns in his childhood; Mossgiel - Between 1784 and 1786 in a phenomenal burst of creativity Burns wrote some of his most memorable poems including Holy Willie's Prayer and To a Mouse ; Kilmarnock - The famous Kilmarnock edition of Poems Chiefly in the Scottish Dialect published in 1786; Edinburgh - Fame and Clarinda (among others) embraced him; and Dumfries - Burns died at age 37. The trail ends at the Burns mausoleum in St Michael's churchyard.
Levertijd:
-
On the Trail of Robert Burns Engels | Druk: 1 | Paperback | 9780946487516 | 192 pagina's
Taal
Engels
Bindwijze
Paperback
Druk
1
Verschijningsdatum
januari 2000
Afmetingen
21,1 x 13,6 x 1,2 cm
Aantal pagina's
192 pagina's
Illustraties
Nee
Auteur(s)
John Cairney
Uitgever
Luath Press Ltd
Extra groot lettertype
Nee
Gewicht
270 g
Studieboek
Nee
Verpakking breedte
210 mm
Verpakking hoogte
210 mm
Verpakking lengte
210 mm