Engels | Paperback | 9780914409038 | 180 pagina's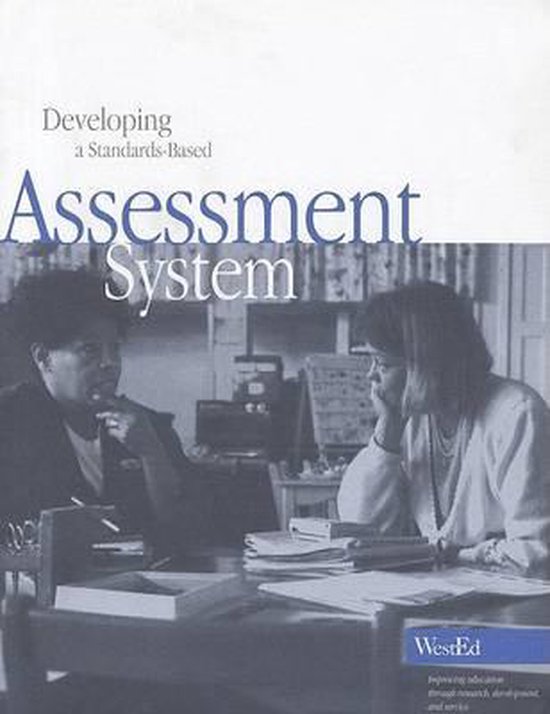 For more than a decade, many state and local education agencies have been engaged in reform efforts to improve educational opportunity and achievement for every student. At the core of these efforts has been a push to develop content and performance standards that define what students should know and be able to do in various subject areas and how well they ought to perform.
Efforts to develop these standards have, in turn, fueled a move towards standards-based assessment a an approach that measures studentsa performances against a set of common standards for learning rather than against other studentsa performances.
"Developing a Standards-Based Assessment System" grew out of a need to help interested teachers, school administrators, and other educators develop a basic understanding of the key steps involved in developing standards-based assessment systems, says WestEd Research Associate Kim OaNeill, one of the handbookas two primary contributors. She has helped develop student assessments for the Career-Technical Assessment Program (C-TAP) and Assessments in Career Education (ACE). "Many of the individuals involved in helping us to create specific assessments for these programs expressed interest in knowing more about standards-based assessments and assessment systems in general," says OaNeill.
A valuable resource for administrators, teacher leaders, and staff developers, this introductory handbook may also be useful to parents, school boards, and community members who want to better understand the rationale and processes for developing and implementing a comprehensive standards-based assessment system.
Levertijd:
-
Developing a Standards-Based Assessment System Engels | Paperback | 9780914409038 | 180 pagina's
Taal
Engels
Bindwijze
Paperback
Verschijningsdatum
2000-03-15
Aantal pagina's
180 pagina's
Auteur(s)
Kim O'Neill | Kendyll Stansbury | Kendyll Stansbury
Uitgever
Wested
Gewicht
599 g
Oorspronkelijke releasedatum
2000-03-15
Verpakking breedte
213 mm
Verpakking hoogte
13 mm
Verpakking lengte
274 mm