Engels | Druk: 1 | Hardcover | 9780912006840 | 188 pagina's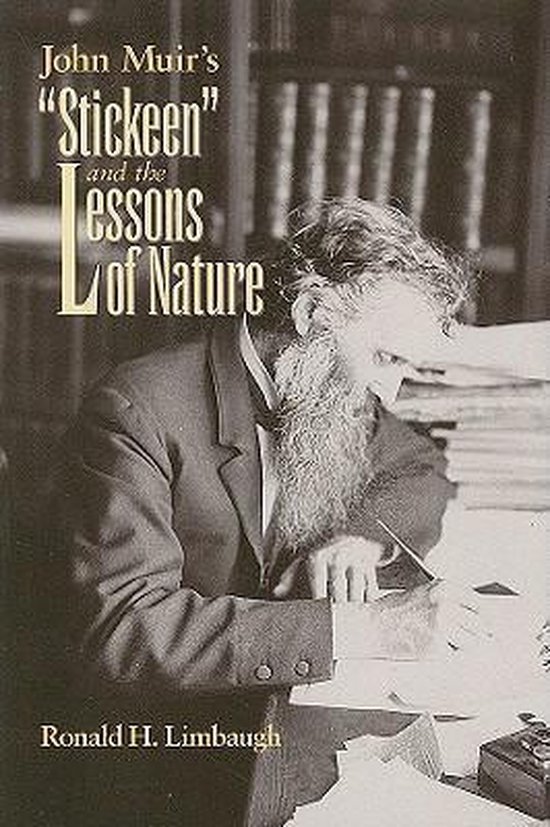 This is a literary detective story. Like all good stories, it could begin, "Once upon a time..." Once upon a time in 1880, a young man named John Muir spent a day crossing a rugged glacier in Alaska. Though he did not even think it worth recording in that evening's diary entry, a little black dog had accompanied him on that storm-haunted trek. As time passed, the image of the dog and what it symbolized grew in Muir's mind, entering his after-dinner sessions of storytelling. Seventeen years after the event, the popular story of Stickeen finally saw print, though in a form much edited from Muir's original.
Historian Ronald H. Limbaugh here explains the mystery of why John Muir struggled for so long to bring Stickeen to life. Dr. Limbaugh pursued the evolution of the tale through a previously underexplored resource, the handwritten annotations Muir left in the volumes of his personal library. His thorough study covers the oral and literary history of the adventure, discusses its style, content, and sources, and places it - and Muir's difficulties in perfecting it - in the context of some of the major concerns of the era, particularly the Darwinian debates and the emerging animal rights movement.
Levertijd: Verwacht over 8 weken
€17.99
(Exclusief €1,99 verzendkosten)
John Muir's Stickeen & the Lessons of Nature Engels | Druk: 1 | Hardcover | 9780912006840 | 188 pagina's
Taal
Engels
Bindwijze
Hardcover
Druk
1
Verschijningsdatum
september 1996
Afmetingen
Afmeting: 23,5 x 15,9 x 2,5 cm
Aantal pagina's
188 pagina's
Illustraties
Met illustraties
Auteur(s)
Ronald Limbaugh | John Muir | John Muir
Uitgever
University Of Alaska Press
Gewicht
540 g
Studieboek
Nee
Verpakking breedte
161 mm
Verpakking hoogte
236 mm
Verpakking lengte
236 mm