Geronimo, S. M. Barrett - 9780857063106
Engels | Hardcover | 9780857063106 | 160 pagina's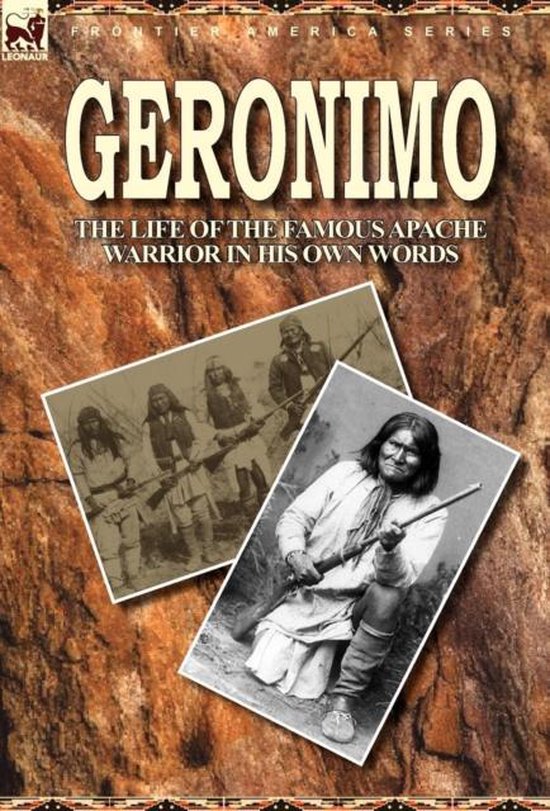 "I am thankful that the President of the United States has given me permission to tell my story. I hope that he and those in authority under him will read my story and judge whether my people have been rightly treated."—Geronimo



This book contains one of the most extraordinary and invaluable documents in the annals of Native American history—the authentic testament of a remarkable "war shaman" who for several years held off both Mexico and the United States in fierce defense of Apache lands. During 1905 and 1906, Geronimo, the legendary Apache warrior and honorary war chief, dictated his story through a native interpreter to S.M. Barrett, then superintendent of schools in Lawton, Oklahoma. As Geronimo was by then a prisoner of war, Barrett had made appeals all the way up the chain of command to President Teddy Roosevelt for permission to record the words of the "Indian outlaw." Geronimo came to each interview knowing exactly what he wanted to cover, beginning with his telling of the Apache creation story. When, at the end of the first session, Barrett posed a question, the only answer he received was a pronouncement—"Write what I have spoken."



Now Geronimo's narrative, with S.M. Barrett's original commentary, has been set in historical perspective by Frederick Turner's new introduction on the latest scholarship about the period. These elements combine in Geronimo: His Own Story to provide unique insights into the beliefs, customs, and way of life of a remarkable man and his people.


From the Trade Paperback edition.

Levertijd: 3 - 5 weken
€38.99

Geronimo Engels | Hardcover | 9780857063106 | 160 pagina's
Taal
Engels
Bindwijze
Hardcover
Verschijningsdatum
augustus 2010
Aantal pagina's
160 pagina's
Illustraties
Met illustraties
Auteur(s)
Geronimo | S. M. Barrett | S M Barrett | S. M. Barrett
Redacteur
S M Barrett
Co-redacteur
S M Barrett
Uitgever
Leonaur Ltd
Vertaald door
Frederick W. Turner
Extra groot lettertype
Nee
Gewicht
340 g
Studieboek
Nee
Verpakking breedte
140 mm
Verpakking hoogte
13 mm
Verpakking lengte
216 mm