Engels | Hardcover | 9780857062505 | 08 juni 2010 | 340 pagina's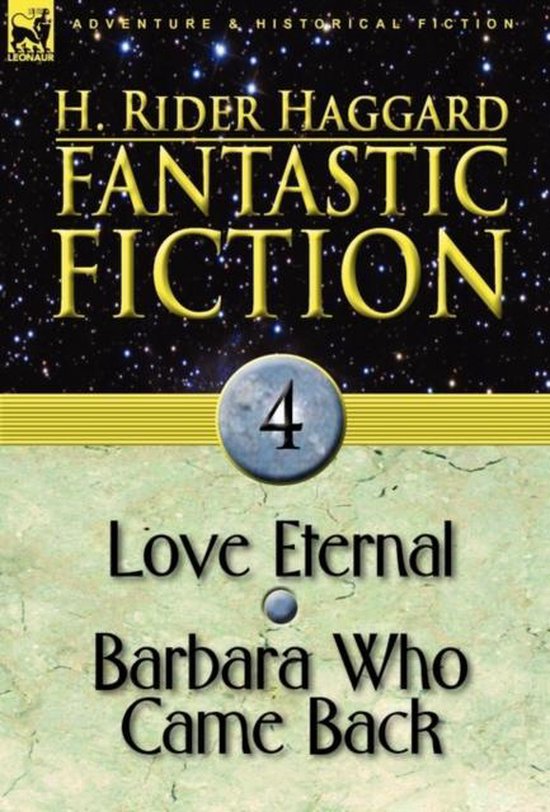 The first of a four volume collection of fantastic stories
H. Rider Haggard's ability to give his audience a good tale well told is not in question. He was one of the most popular authors of the late nineteenth and early twentieth centuries and some of his novels are well known-at least by title-to almost everyone. His story of Ayesha-'she who must be obeyed'- has been filmed and in its day was one of the best selling novels ever. King Solomon's Mines, introduced the public to the little, wiry, white hunter Allan Quatermain. It too became instantly popular and the character went on to feature in a host of different adventures on the dark continent as well as on the silver screen several times. Leonaur have gathered together several Haggard collections for modern readers to enjoy. There is, of course, the two volume Ayesha quartet, but also the Quatermain series, the African Adventures series, the Historical Adventure series and the series of adventures set in the Ancient World. Irrespective of his central theme Haggard was never one to shy away from elements of the supernatural or fantastical, witches, ghosts, familiar spirits, god gorillas and the like appear unquestioned in even the most realistic of his stories. So it is less than surprising that Haggard also produced a body of work that positions itself uncompromisingly in the realms of the incredible. This special four volume collection from Leonaur gathers together those stories-each book featuring one novel and one or more shorter works-in a satisfying four volume set for his many aficionados to collect and relish. Available in soft cover and hard back with dust jacket.
In volume one, the first story is the novel When the World Shook. The nations of the earth are tearing themselves apart during the Great War when our heroes sail to the South Seas-complete with shipwrecks, cannibals and exploding volcanoes-to discover the remnants of a lost race which has been held in suspended animation for a quarter of a million, years having reached advanced technology only to be brought down by barbarism. The shorter work, Doctor Therne examines the acceptance and dissention over vaccinations in medicine.
Levertijd: Uiterlijk 1 april in huis
€28.99

Fantastic Fiction Engels | Hardcover | 9780857062505 | 08 juni 2010 | 340 pagina's
Taal
en
Bindwijze
Hardcover
Oorspronkelijke releasedatum
08 juni 2010
Aantal pagina's
340
Illustraties
Nee
Hoofdauteur
H Rider Haggard
Tweede Auteur
Sir H Rider Haggard
Hoofduitgeverij
Leonaur Ltd
Extra groot lettertype
Nee
Gewicht
567 g
Product breedte
140 mm
Product hoogte
22 mm
Product lengte
216 mm
Studieboek
Nee
Verpakking breedte
140 mm
Verpakking hoogte
22 mm
Verpakking lengte
216 mm