Jonathan D. Pollack, Young Koo Cha - 9780833023506
Engels | Paperback | 9780833023506 | 75 pagina's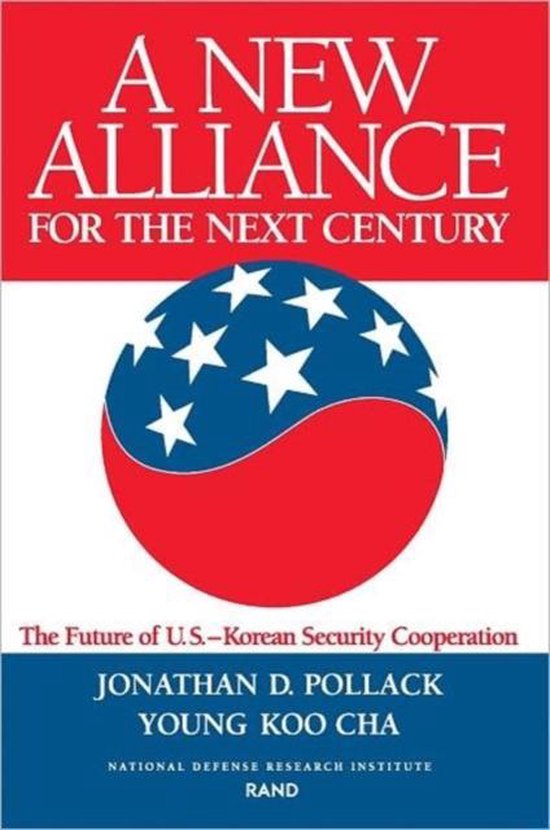 Could the 38th Parallel - the last remaining Cold War frontier - collapse as did the Berlin Wall? Many observers believe that significant change between North and South Korea is only a matter of time and that Korean unification - whether it occurs abruptly or over time - is all but certain. In that event, the United States and the Republic of Korea will have to reexamine the longer-term basis of their alliance and the need for continued security cooperation.
A New Alliance for the Next Century seeks to contribute to the reexamination of the U.S.-ROK security relationship. In this collaborative effort of RAND and the Korea Institute of Defense Analyses, the two research teams intensively review the past history and present status of the U.S.-ROK alliance and assess the alliance's future development in light of regional and local challenges. The authors identify a range of outcomes based on alternative models of the future U.S.-ROK security relationship and offer a framework for evaluating the suitability, feasibility and flexibility of their security-planning alternatives.
Both research teams believe that their potential for a post-unification alliance clearly exists, but that such an alliance, and the strategic planning it entails, need to be managed effectively by the political and military leaderships of the United States and the Republic of Korea. Looking beyond present realities is more important now than at any time in the history of the alliance, and the process of planning for the future must begin now.
Levertijd:
-
A New Alliance for the Next Century Engels | Paperback | 9780833023506 | 75 pagina's
Taal
Engels
Bindwijze
Paperback
Verschijningsdatum
januari 1996
Aantal pagina's
75 pagina's
Illustraties
Met illustraties
Auteur(s)
Jonathan D. Pollack | Young Koo Cha | Young Koo Cha
Uitgever
Rand
Extra groot lettertype
Nee
Gewicht
167 g
Studieboek
Nee
Verpakking breedte
153 mm
Verpakking hoogte
229 mm
Verpakking lengte
229 mm