Engels | E-book | 9780813573687 | 12 februari 2015 | Adobe ePub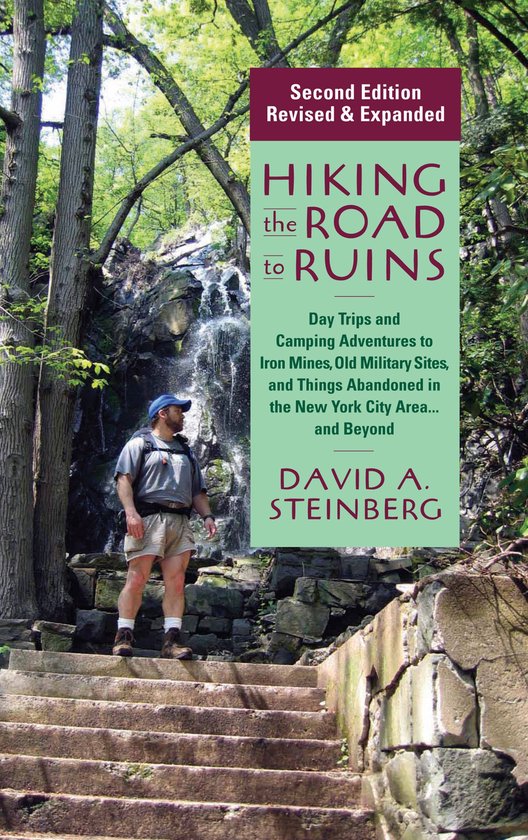 In this easy to use, informative, and occasionally eccentric guidebook, David A. Steinberg blazes the trail to more than twenty-five unusual landmarks and hard-to-find destinations that are mostly within a two-hour drive of New York City. Suitable for the experienced hiker or camping adventurer—as well as anyone who has the desire to explore—Hiking the Road to Ruins includes many new ruins and historic sites to see: remnants of the two World's Fairs in Queens, mysterious stone chambers scattered about northern Westchester County, winter adventuring in Harriman, and quarries that contain amazing artifacts.
In this new edition, Steinberg adds four additional chapters and has revised throughout the book to include detailed directions, GPS coordinates to specific sites, a hand-drawn map, and suggestions for the optimal time and season to visit. Having led many types of hikes and trips over the past fifteen years, Steinberg leaves no part of the trip unplanned. He even suggests ideal conditions for outings. An overcast day, for instance, sets up the haunted atmosphere appropriate for visiting a water tower in Mountainside, New Jersey, that has links to a murder-suicide in the 1970s.
Newcomers will gain experience as they make their way through the book, which includes a chapter on equipment and safety, detailed instructions on how to program a hand-held Global Positioning System receiver, and a glossary of terms.
Both a practical guide and a creative chronicle, Hiking the Road to Ruins will inspire everyone to hit the trail in search of adventure.
Levertijd: Direct beschikbaar
€17.63
(Exclusief €1,99 verzendkosten)