James F. Parnell, Rudolf G. Arndt - 9780807845790
Engels | Druk: New edition | Paperback | 9780807845790 | 228 pagina's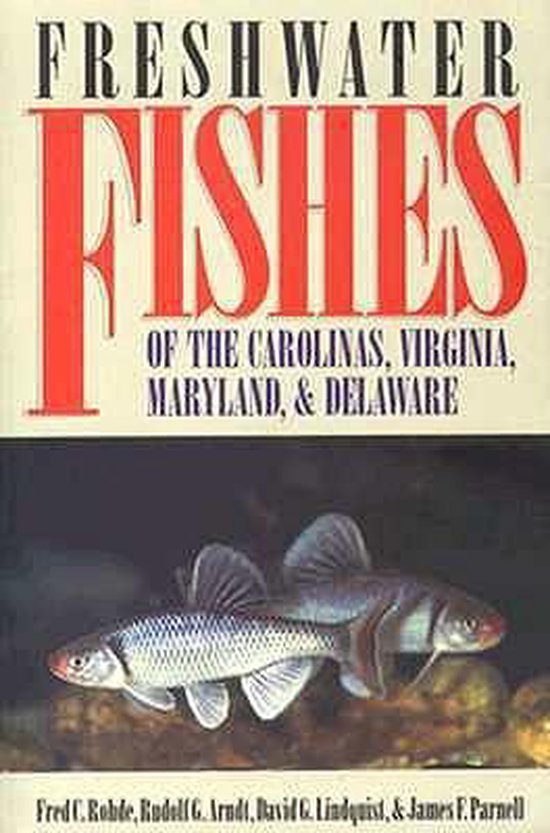 Encompassing habitats as diverse as alpine forests and subtropical swamps, the mid-Atlantic region has a richly diverse fish fauna. Outside of the important sport and commercial species, however, few are known to the average person. This book provides information on how to identify some 260 species of freshwater fishes, from the largemouth bass to the rosyside dace.
Illustrated with more than 200 color photographs, most by James Parnell, this guide provides a detailed description of each species as well as notes on distribution and abundance, habitat, and natural history (diet, spawning habits, growth, and so forth). The authors tell where and how to catch freshwater fishes, how to observe and photograph them, and how to maintain them in captivity. Range maps show the distribution of each species.
Of particular interest in this time of heightened awareness of environmental degradation are the many references to threatened and endangered species and the effects of deteriorating water quality on their survival.
Levertijd: Verwacht over 10 weken
€33.99

Freshwater Fishes of the Carolinas, Virginia, Maryland, and Delaware Engels | Druk: New edition | Paperback | 9780807845790 | 228 pagina's
Taal
Engels
Bindwijze
Paperback
Druk
New edition
Verschijningsdatum
maart 1996
Aantal pagina's
228 pagina's
Illustraties
Nee
Auteur
James F. Parnell | Rudolf G. Arndt
Co-auteur
Rudolf G. Arndt
Uitgever
The University Of North Carolina Press
Extra groot lettertype
Nee
NUR code
410