Engels | Druk: 1 | Paperback | 9780807754085 | 168 pagina's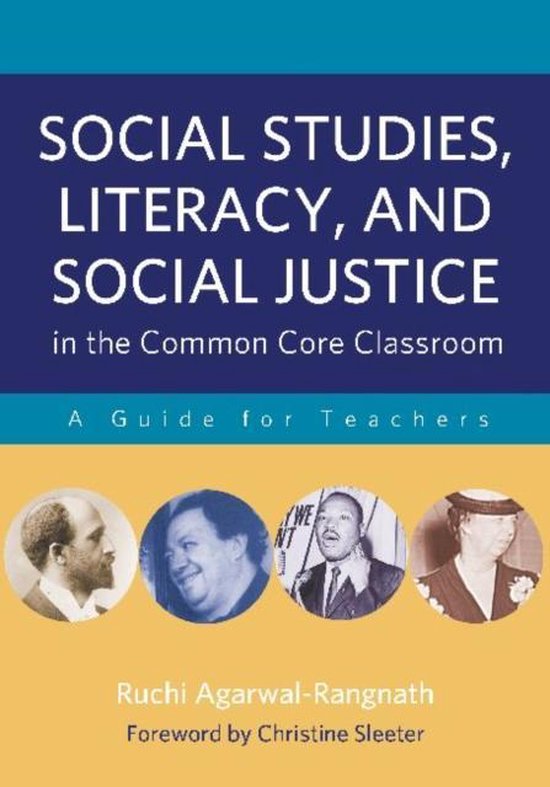 Inspired by the author's research and work with preservice and beginning teachers, this book presents a unique framework to help educators (grades 3–8) embed their efforts to teach social studies for social justice within the context of literacy. It is a resource for using primary and other sources to offer students new ways of thinking about history while meeting Language Arts Common Core Standards demands for information text and critical thinking. Grounded in the daily realities of today's public schools, the framework offers a way of planning that takes into account teaching factors that include pressures for content coverage, preparing students for high-stakes tests, and the low importance placed by many districts on including social studies in the curriculum. Each chapter explains how teachers can restructure, reshape, and work with mandated curriculum materials to teach from a critical perspective. The book also discusses how to meet Common Core Standards by teaching language arts and social studies as complementary subjects.


Book Features:



Sample lessons.


Text boxes indicating connections to Common Core Standards.


Reflection exercises that help further extend concepts and understandings into classroom practice.


Ruchi Agarwal-Rangnathis an adjunct professor in Elementary Education at San Francisco State University, and vice president of the National Association of Multicultural Education, California Chapter (NAME-CA). As an educational consultant she works with schools to develop and enrich their mission of teaching toward equity and social justice.
"If you are a teacher, or preparing to become a teacher, this is a book you will want to keep so that you can refer back to it again and again. If you are a teacher educator, this is a book that will help you connect demands on teachers today with a compelling vision of academically rich, student-centered, social justice teaching. In either case, you are in for a treat."
—From the Foreword byChristine Sleeter, professor emeritus, California State University Monterey Bay
"This is an important contribution for pre-service teachers and those in districts who are willing to think deeply about how to build content knowledge in an integrated fashion by combining social studies and language arts. Much more attention to social studies from the perspective of social justice is needed!"
—Donna Ogle, professor emeritus, National-Louis University
Levertijd: 2 - 3 weken
€32.99