Engels | Druk: 3 | Paperback | 9780807750636 | 192 pagina's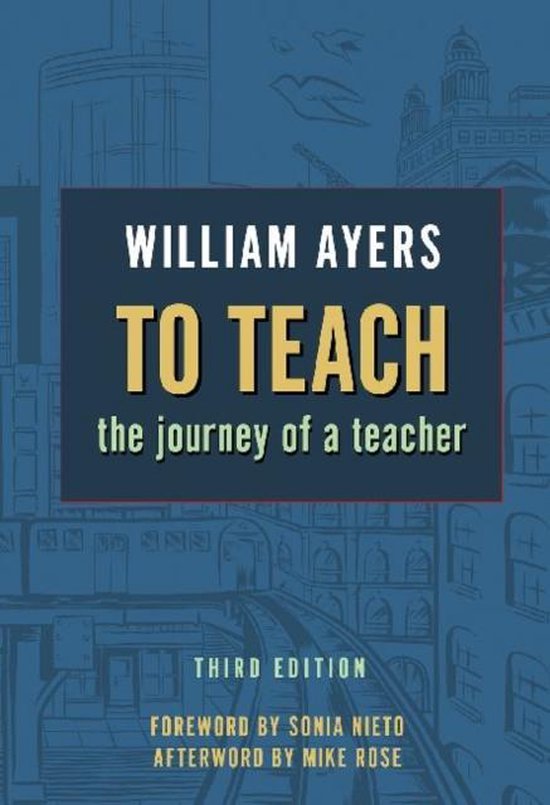 "For those of you pondering the question of whether to teach or not, this book will help you figure out whether teaching is for you. For those of you already in the classroom, it can inspire you to remember why you chose to teach in the first place."

—From the Foreword bySonia Nieto, Professor Emerita, University of Massachusetts, Amherst and author ofWhy We TeachandWhat Keeps Teachers Going?


"To Teachprovides a wealth of tips, lessons, approaches, and ways to think about thinking. But it also provides a sense of the calling to teach. That is why we need today books like this one, to remind us of why teaching matters."

—From the Afterword byMike Rose, UCLA Graduate School of Education and Information Studies


To Teachis the now-classic story of one teacher's odyssey into the ethical and intellectual heart of teaching. For almost two decades, it has inspired teachers across the country to follow their own path, face their own challenges, and become the teachers they long to be. Since the second edition, there have been dramatic shifts to the educational landscape: the rise and fall of NCLB, major federal intervention in education, the Seattle and Louisville Supreme Court decisions, the unprecedented involvement of philanthropic organizations and big city mayors in school reform, the financial crisis, and much more. This newThird Editionis essential reading amidst today's public policy debates and school reform initiatives that stress the importance of "good teaching."


To help bring this popular story to a new generation of teachers, Teachers College Press is publishing an exciting companion volume:To Teach: The Journey, in Comics. In this graphic novel, Ayers and talented young artist Ryan Alexander-Tanner bring the celebrated memoir to life. TheThird EditionofTo Teach, paired with the new graphic novel, offers a unique teaching and learning experience that broadens and deepens our understanding of what teaching can be. Together, these resources will capture the imaginations of pre- and in-service teachers who are ready to follow their own Yellow Brick Roads.


TheThird EditionofTo Teachoffers today's teachers:



Inspiration to help them reconnect with their highest aspirations and hopes.


A practical guide to teaching as a moral practice.


An antidote to teaching as a linear, connect-the-dots enterprise.


A study guide that is available on-line at tcpress.com.


William Ayersis a school reform activist and Distinguished Professor and Senior University Scholar at the University of Illinois at Chicago.
Praise for the Second Edition!
''An imaginative, elegant, and inspiring book... essential reading for anyone who believes that teachers can change lives.''—Michèle Foster, Claremont Graduate University
"To Teachis one of the few books about teaching that does not disappoint."
—From the Foreword byGloria Ladson-Billings, University of Wisconsin–Madison
"William Ayers creates a wise and beautiful account of what teaching is and might be.... He leaves us with fresh awareness of what the teaching project signifies. He provokes us, each in our own fashion, to move further in our own quests."
—Maxine Greene, Teachers College, Columbia University
"No one since John Holt has written so thoughtfully about the things that actually happen in the classroom. Ayers has been there and he knows, and he shares what he has learned with tremendous sensitivity. The book, I'm sure, will be required reading in every school in the nation."
—Jonathan Kozol
"Bill Ayers speaks as teacher, parent, and student: as compassionate observer and passionate advocate of his three sons and of all of our children. What is unique is the way in which the personal and professional merge seamlessly.... Ayers is a wonderful story teller."
—Herbert Kohl
"Ayers's riveting description of his unfolding journey as a teacher will be a helpful guide to teachers at all stages of their careers."
Levertijd: 1 - 8 dagen
Tweedehands: €14.49
(Inclusief €1,99 servicekosten)