Wat is dit voor site? Wij zoeken de goedkoopste boeken op internet. Doing Legal Researchvonden we het goedkoopst op Bol.com voor €0. We hebben gezocht in nieuwe en tweedehands boeken. Rechtsonderaan de pagina kan je het boek direct bestellen via Bol .com.
Doing Legal Research
Engels | Paperback | 9780803934290 | 152 pagina's
Roberta A. Morris, Bruce D. Sales - 9780803934290
Engels | Paperback | 9780803934290 | 152 pagina's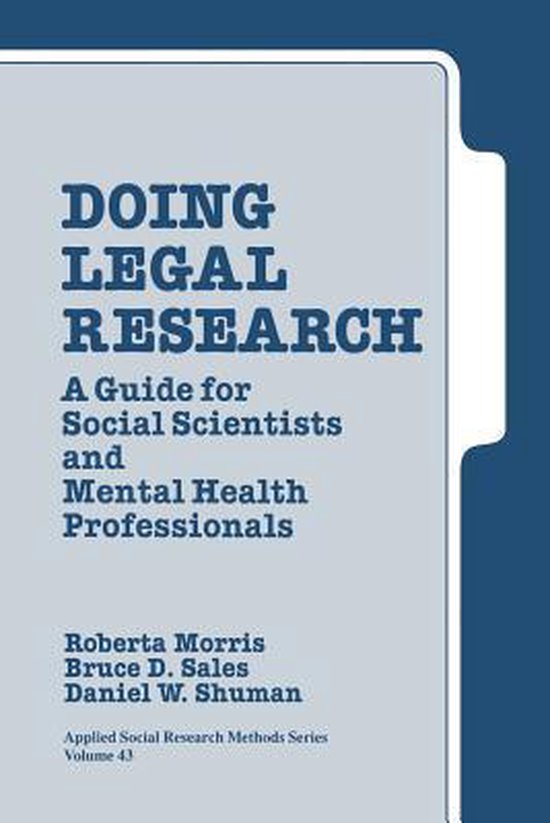 This useful volume will help researchers and practitioners ensure the legal relevance of their initial research question as well as conduct their own evaluation of the primary legal materials. The book describes how to use a law library to: find, cite and track cases; uncover statutes passed by the state legislatures; examine the legislative history of these statutes and administrative rules and regulations; and discover decisions promulgated by state agencies. In addition it includes exercises that give readers an opportunity to go into the law library and test their developing skills on genuine legal questions.
Levertijd:
-
Doing Legal Research Engels | Paperback | 9780803934290 | 152 pagina's
Taal
Engels
Bindwijze
Paperback
Verschijningsdatum
januari 1997
Aantal pagina's
152 pagina's
Illustraties
Nee
Auteur(s)
Roberta A. Morris | Bruce D. Sales | Daniel W. Shuman
Redacteur
Roberta Morris
Co-redacteur
Bruce D. Sales
Uitgever
Sage Publications Inc
Originele Titel
Doing Legal Research: A Guide for Social Scientists and Mental Health Professionals
Extra groot lettertype
Nee
Gewicht
230 g
Studieboek
Ja
Verpakking breedte
139 mm
Verpakking hoogte
215 mm
Verpakking lengte
215 mm