Wat is dit voor site? Wij zoeken de goedkoopste boeken op internet. Home at Rose Cottagevonden we het goedkoopst op Bol.com voor €0. We hebben gezocht in nieuwe en tweedehands boeken. Rechtsonderaan de pagina kan je het boek direct bestellen via Bol .com.
Home at Rose Cottage
Engels | Druk: Reissue ed. | Paperback | 9780778327516 | 459 pagina's
Sherryl Woods - 9780778327516
Engels | Druk: Reissue ed. | Paperback | 9780778327516 | 459 pagina's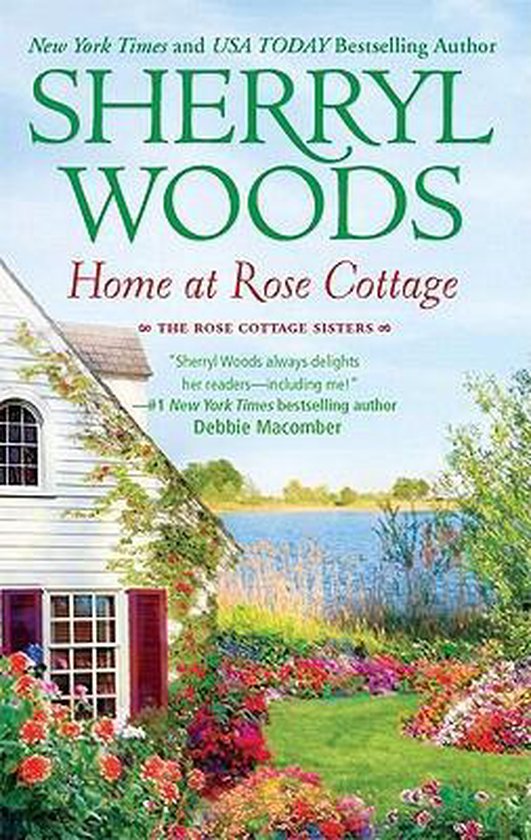 With her unforgettable warmth and charm, New York Times and USA Today bestselling author Sherryl Woods invites you to join the D'Angelo sisters as they journey home to Rose Cottage...a place where hearts heal and love blooms. Three Down the Aisle She came to Rose Cottage to concentrate on her needs for once. The last thing Melanie expects is to meet a handsome landscaper and his troubled little girl. She knows they need her help to truly become a family...but can she let father and daughter into her heart without losing herself in the process? What's Cooking? A refuge is what Maggie is hoping to find--an escape from yet another unsuitable affair. She hopes her time at Rose Cottage will allow her to find out who she is without a man. But when her lover follows her all the way to the Chesapeake Bay, she has no choice but to consider what's really keeping her from a successful relationship.
Levertijd:
-
Home at Rose Cottage Engels | Druk: Reissue ed. | Paperback | 9780778327516 | 459 pagina's
Taal
Engels
Bindwijze
Paperback
Druk
Reissue ed.
Verschijningsdatum
september 2010
Afmetingen
17,8 x 10,8 x 3,2 cm
Aantal pagina's
459 pagina's
Illustraties
Nee
Auteur(s)
Sherryl Woods
Uitgever
Mira
Extra groot lettertype
Nee
Gewicht
227 g
Studieboek
Nee
Verpakking breedte
108 mm
Verpakking hoogte
32 mm
Verpakking lengte
178 mm